Author, book fiend, self-professed shopaholic, former London PR man, and avid traveller James Dunn has visited almost every country in the world and has acquired quite the eclectic mix of items on the way. Today, he's adding to his vast collection and chatting to us about what inspired his We Are Not A Shop picks.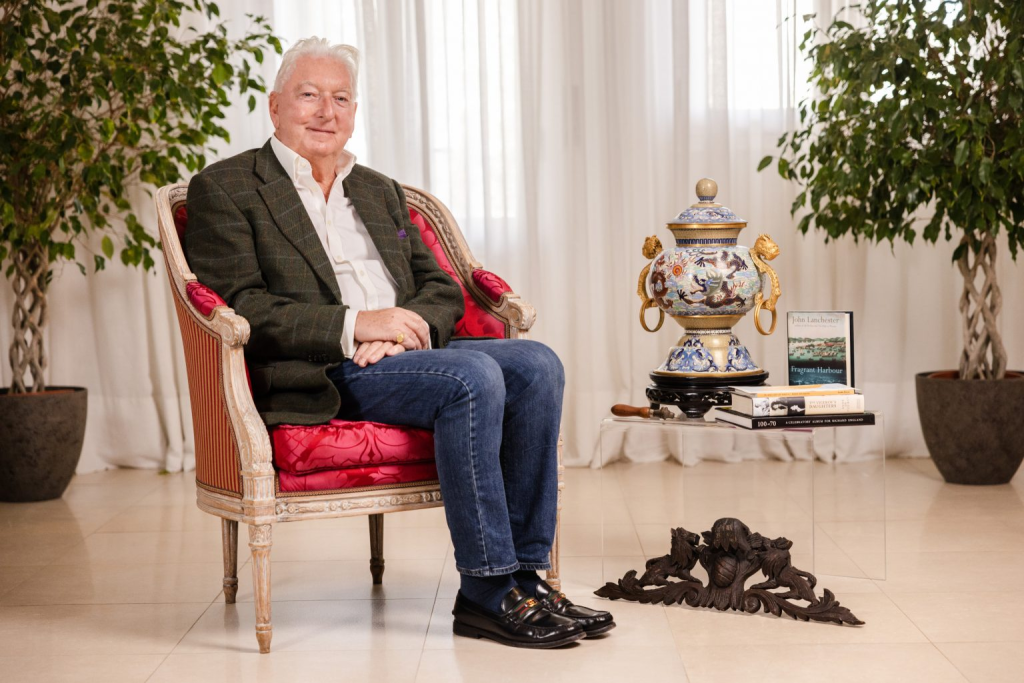 Jim (can we call you that?), we're so glad you could join us today. Let's dive right in. Could you tell us a bit about your favourite We Are Not A Shop selections?
Firstly, yes you can (most people do!). As for the items I selected from the online store, the first thing that caught my eye was this bully beef can opener. It's just so unique. Truth be told, I don't open many cans on a day-to-day basis, but at least now (should the need arise) I've got a unique and functional can opener to do the job for me.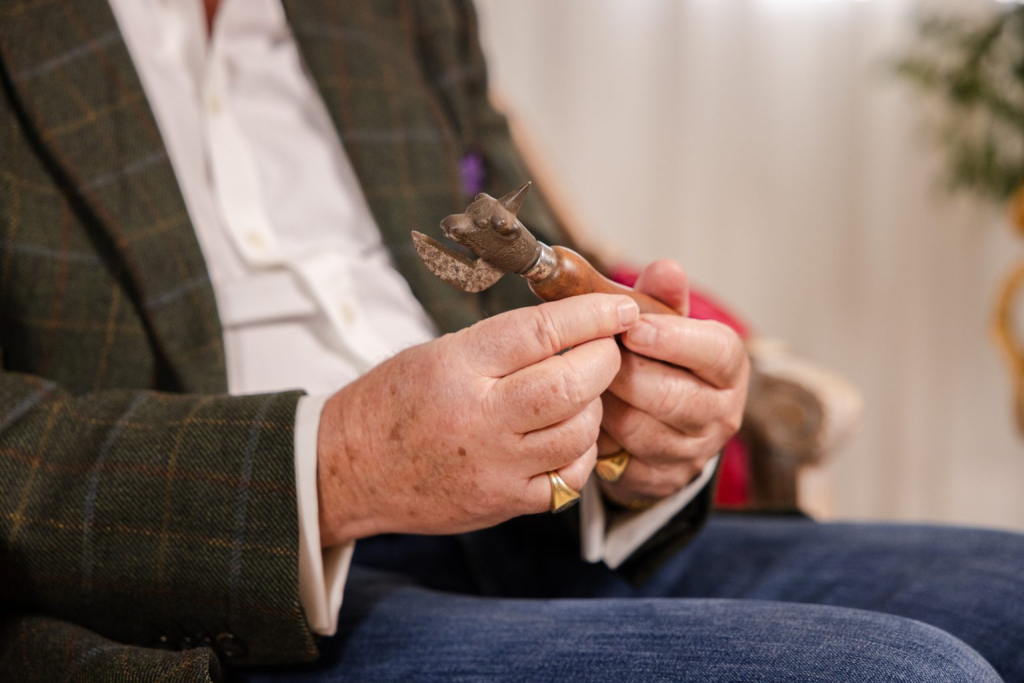 One thing you should know about me is that I absolutely love books. I think I must own close to a thousand at this point – it's verging on ridiculous. Still, I couldn't resist these hardbacks when I saw them on your website.
I had to grab In and Out of Africa because Out of Africa is one of my absolute favourite films. And I also have many fond memories of visiting the continent. As for the signed copy of Anne De Courcy's book, I happen to know Anne personally, so you could say that I'm supporting a friend by purchasing it.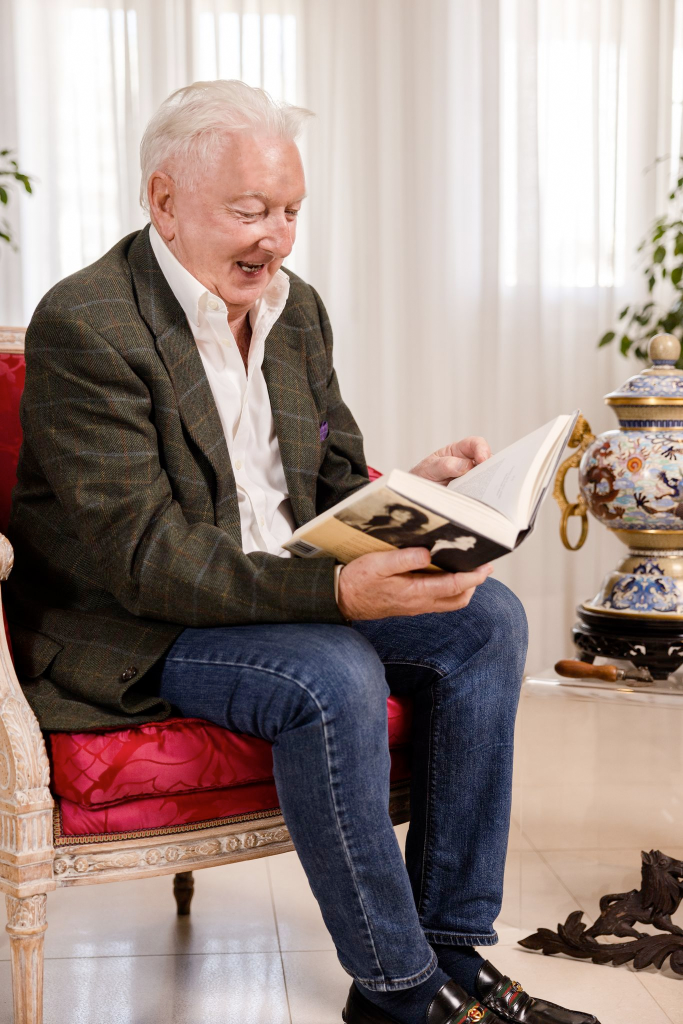 Over the years my partner and I have had the pleasure of travelling quite a bit, so I instantly gravitate towards anything travel-related, hence why I chose this one. Then, this Antique French Pediment would look gorgeous with some curtains attached to it. I can picture it hanging in my home already.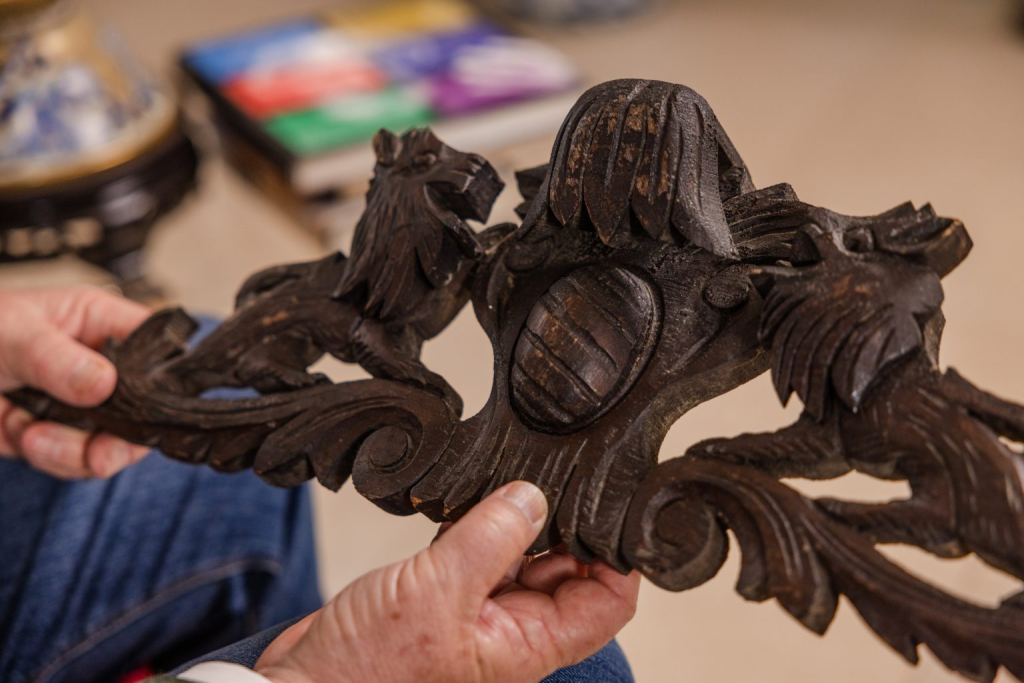 I'm also a bit of art collector. I don't collect very expensive art mind you; I just like to support artists. That's why I picked up this Richard England book. It's got a lovely selection of pictures and sketches, and it's signed too.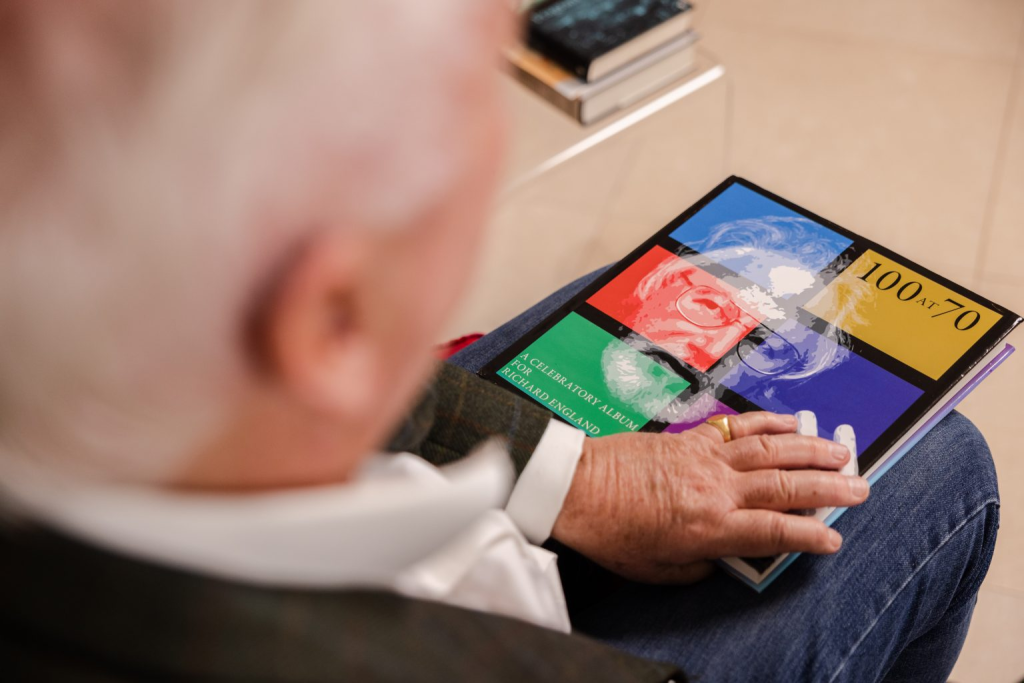 This map of Malta was another obvious choice. Whenever my partner and I (who have been together for over 54 years might I add, and he deserves a medal) buy a new home overseas, we always like to have a map of the country on display. It just adds a personal touch. Here in Malta, we live in the Three Cities – my favourite spot on the island. It's extremely up-and-coming and is quite the gay haven. Bet you didn't know that!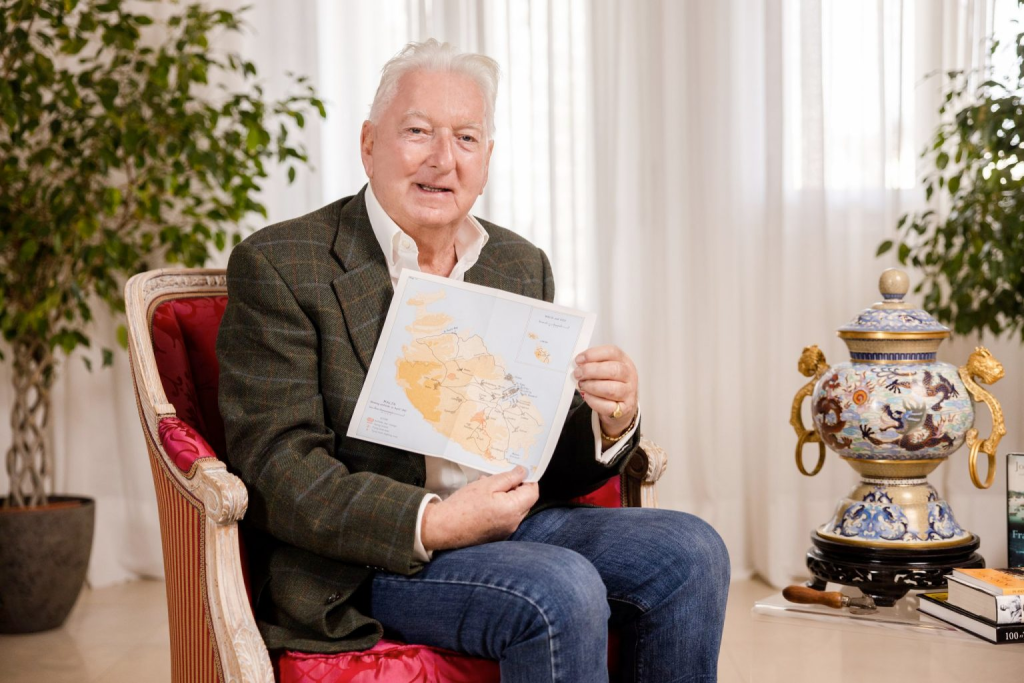 Finally, I thought this urn was truly magnificent. The detail is spectacular, and I love the Hong Kong influence. I travelled to and worked a lot in Hong Kong in the 80s, we had a number of tourism PR accounts there.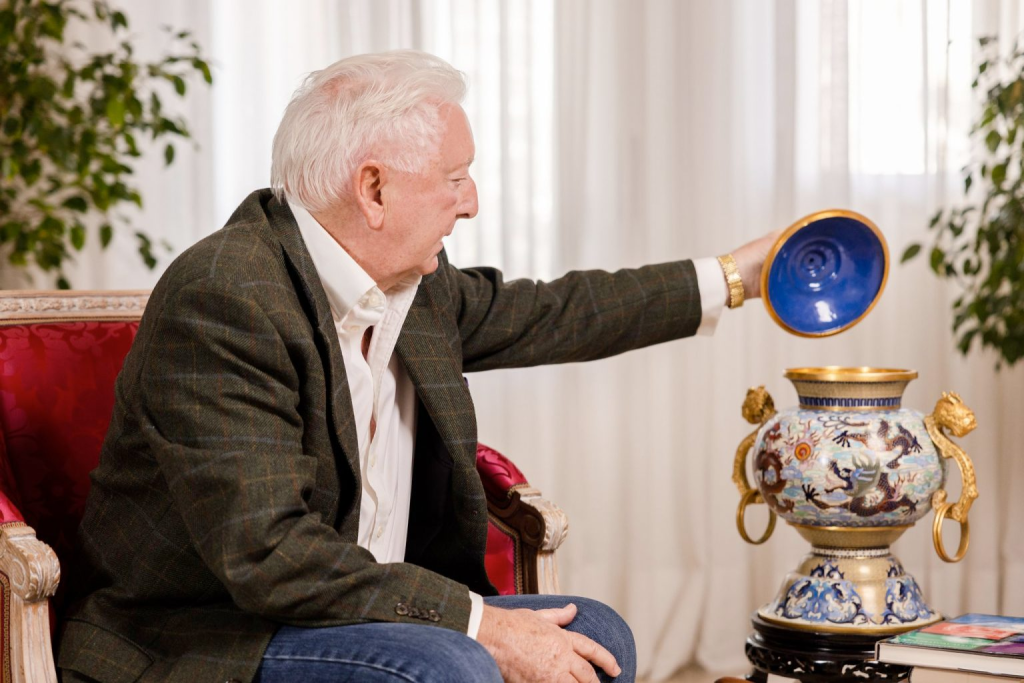 That's quite the selection Jim! Now, what will you be doing with your items?
Well, I'd love to put this urn in my drawing room, but I just don't have the space! All the books will have a home on my bookshelves, though.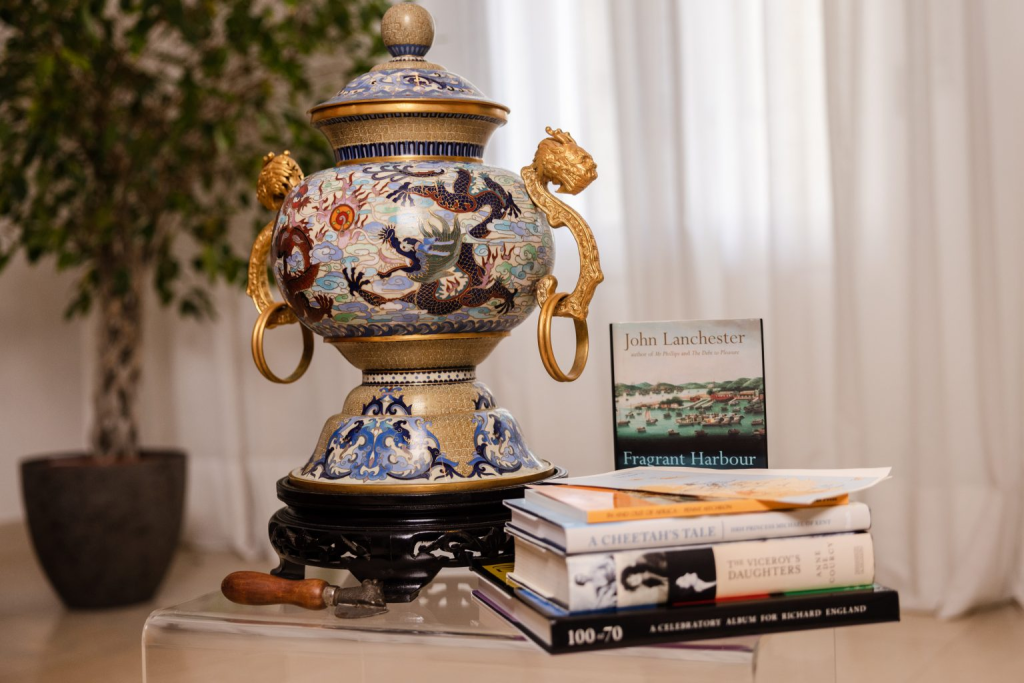 What would you say was your most surprising selection?
Certainly, the bully beef can opener. It instantly grabbed my attention. As far as books go though, I was quite surprised by The Cheetah's Tale. Reason being, I've met the princess a few times (through my work with the Oxford Literary Festival) and I never knew she had written anything of this style before – her work is typically more fictional.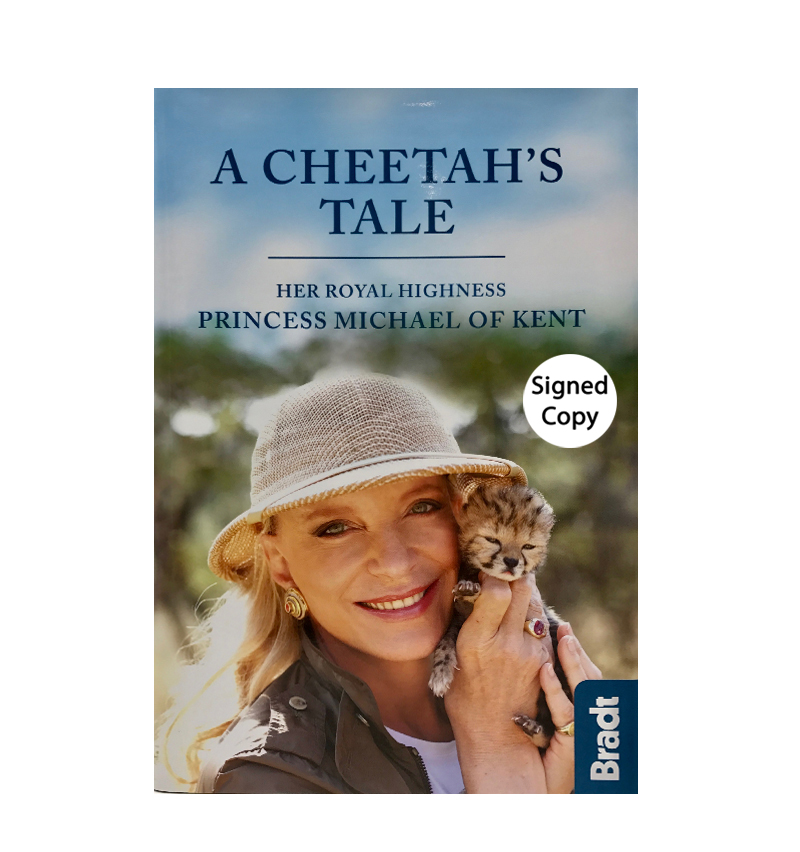 Did you have a favourite section of the website?
That's a no brainer, the book section of course.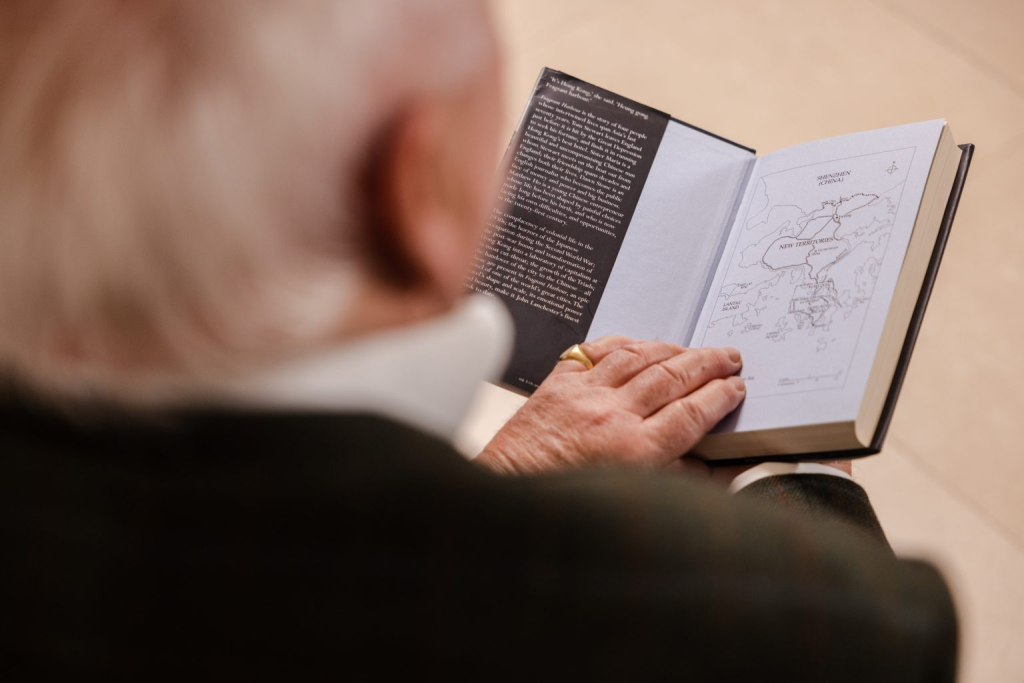 We should have guessed! And what do you like about the We Are Not A Shop concept?
Well, I love the fact that there is such a variety of items available that cater to so many different collectors. Whoever came up with the idea deserves a pat on the back – it's brilliant. The only thing you don't sell is food, but never say never I suppose. It's really got everything.
Well, on that note, Jim, watch this space. How would you describe We Are Not A Shop to someone who doesn't know about it?
As one of greatest online sources for gifts around. I often recommend it to people!
Finally, will we be seeing you again?
Well, I hope so! I'll certainly be skimming the website on the regular that's for sure.