You can't buy love – but you can buy the perfect gift! Feast your eyes on some of these items, ranging from the beautiful and stylish to the downright hilarious.
Bring a touch of rococo indulgence into your home with this impressive hand-cast statue! Finished by Toscano artisans using white bonded marble resin, it's a replica of 18th-century French sculptor Clodion's Zephyrus & Flora. The god of the west wind embraces the goddess of flowers, crowning her with a wreath of roses, while little angels scatter flowers all around. What better way to tell your loved one that they remind you of a fresh spring breeze?
If you wanted something a little bit more understated, then opt for this equally charming keepsake, a statue in the form of a pair of cherubs holding the letters "LOVE". It's created from off-white resin, while the painted white highlights give it an overall marble-life effect. A wonderful testament to your enduring love!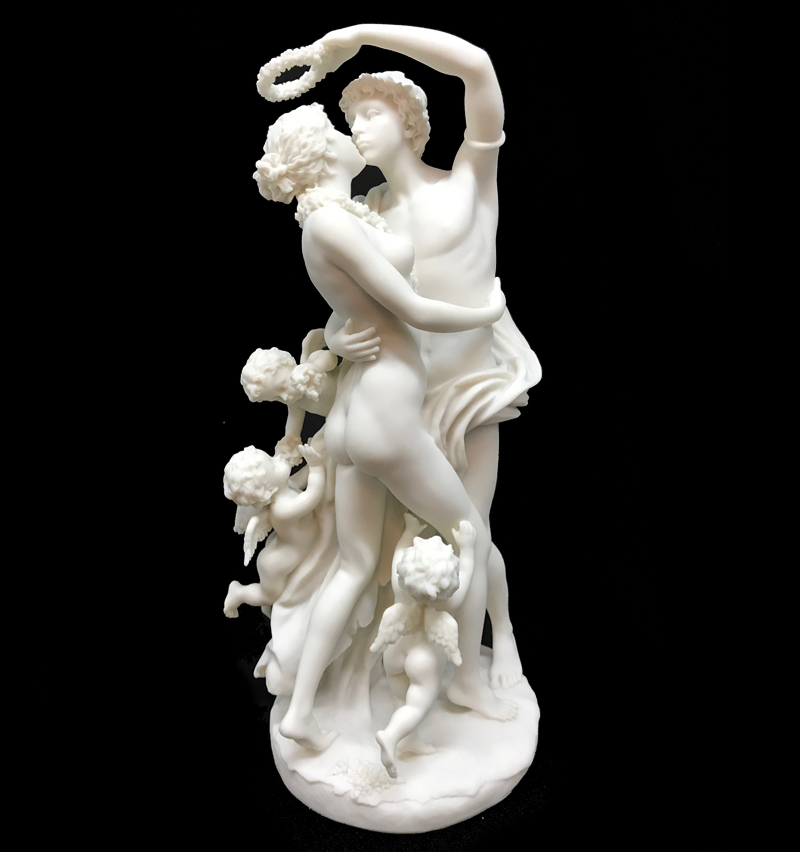 Get that special someone a little trinket to adorn themselves, specifically this turquoise resin heart charm cluster bracelet. Also consisting of white pearl and Tibetan silver-coloured charms, it's a personal and pretty way of telling someone you love them!
And as for the traditional gift of roses? Don't let your love return to the earth as all flowers must. Rather, choose this bouquet of twelve red roses. They may be artificial, but at least they'll be a permanent reminder of what's sure to be a memorable Valentine's Day!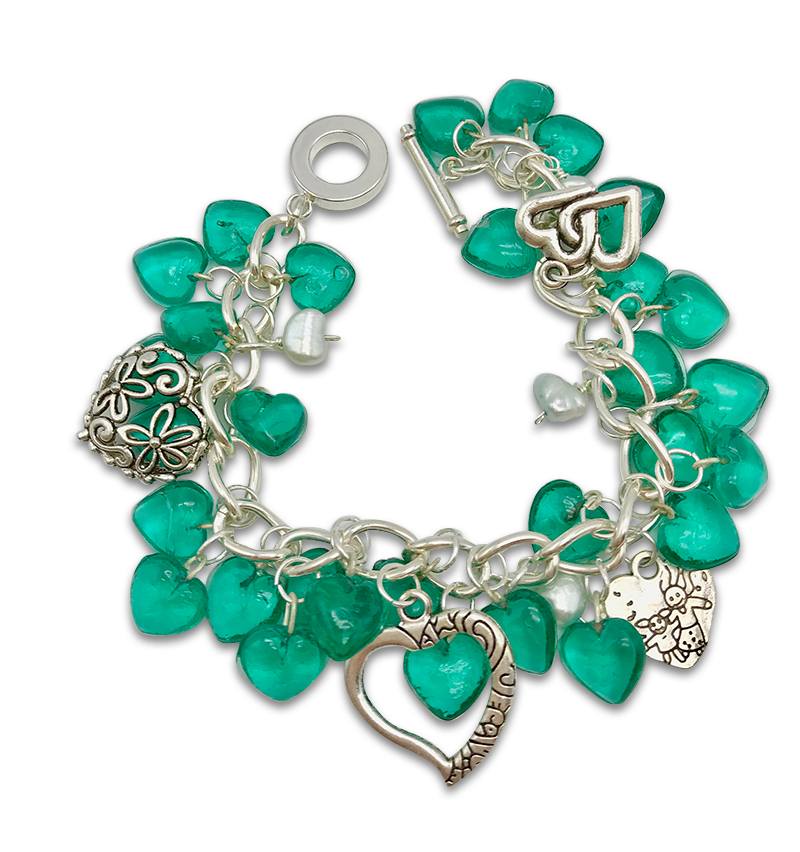 Nothing says love like the comforts of home! Who doesn't want to get cosy and cuddle up on the sofa during a thunderstorm? Having this plump cushion behind you will only add to the experience! Large fuchsia applique lettering spells out "LOVE" on a fuchsia and white striped background. It's 100% cotton and comes with a polyester insert, too!
Don't forget this adorable set of two bone china mugs to enjoy your tea in! One has "You" printed on the outside, while the other has "Me". A cute way to avoid getting your drinks mixed up!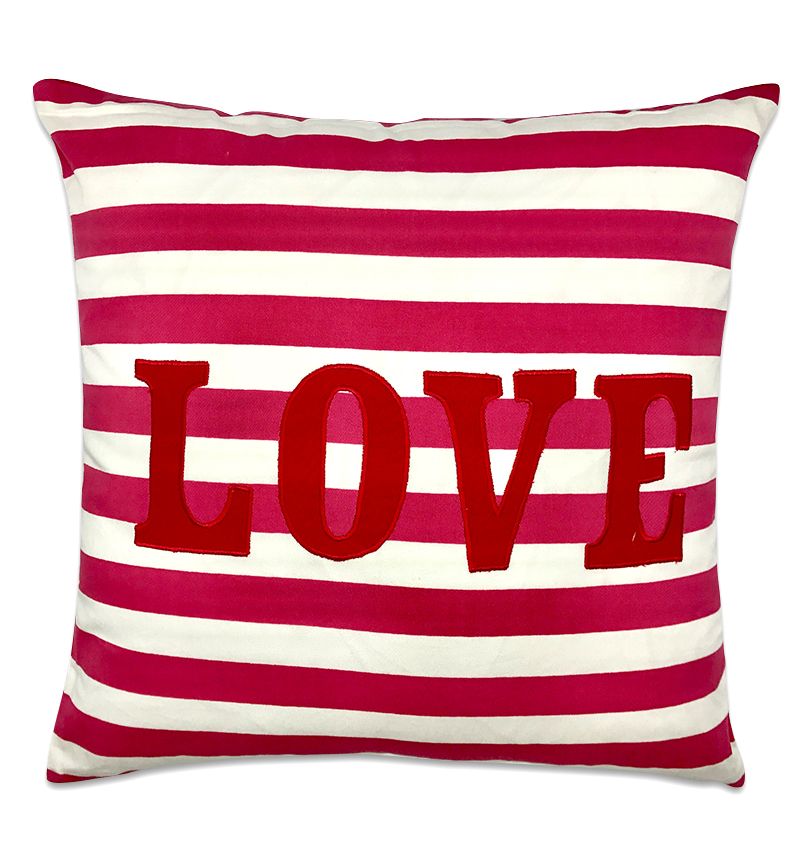 Valentine's Day cards are absolutely essential! Demonstrate your love by putting some effort into a carefully thought-out handwritten note. This "You Make My Heart Go Boom" card is completely blank inside for all your inspired words to enrapture and enthral.
Some humour always goes a long way. Marry comedy and practically with this tea towel. It's soft, highly absorbent, 100% cotton, and lint-free, which makes it great for drying glassware and covering food. The amusing flour sack-style lettering reads: "Cupid and Company – Valentines – Signed Sealed & Delivered". A lovely addition to anyone's kitchen!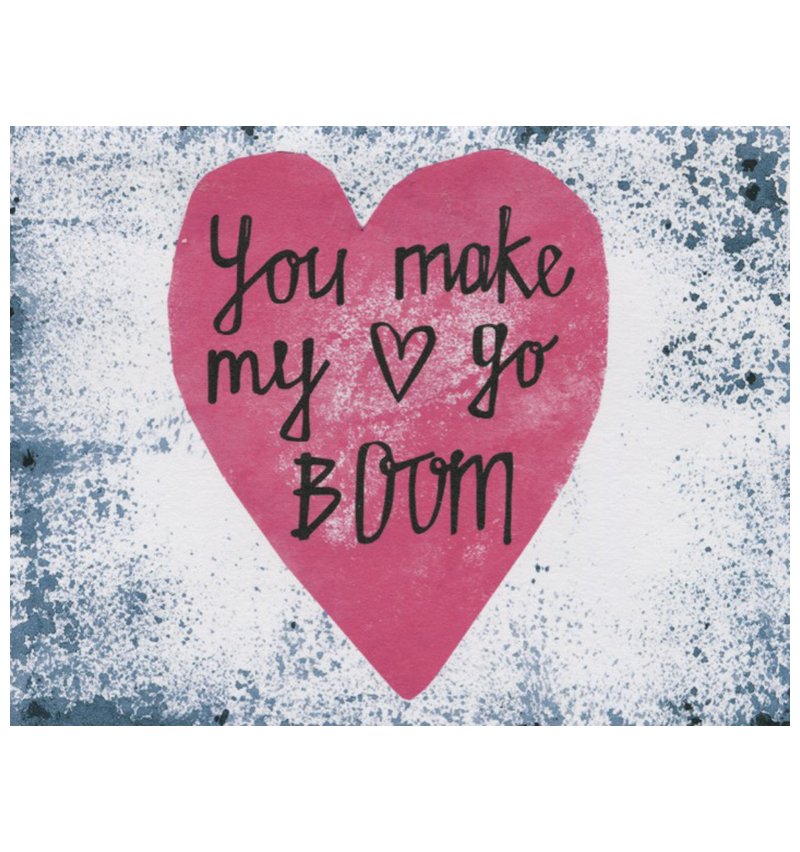 Would you like to stun your partner? In a good way, of course! Then this antique mother of pearl card case is sure to do the trick. A date letter mark for London 1897 places this piece firmly in the Victorian era. The way it shimmers is further amplified by the silver heart applique on the front. Gorgeous!
This wooden music box is cute, small (it can fit in your pocket!), and actually quite beautiful with its decorated black finish. If you turn the handle, it'll play "You Are My Sunshine". What's not to love?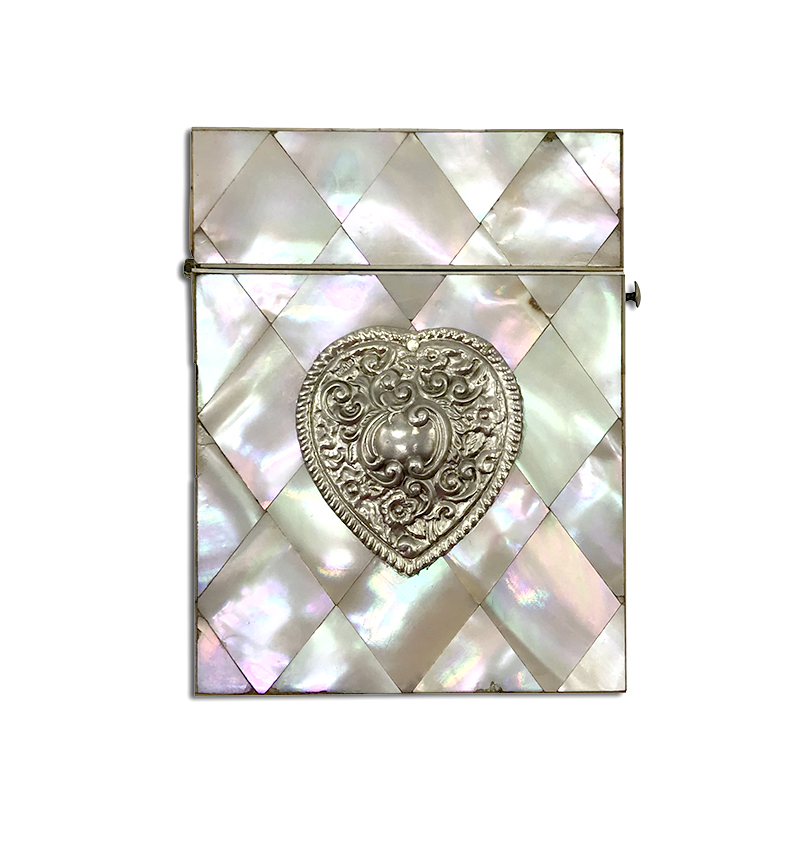 Dress up on the big day with these heart-shaped glasses from Emblem Eyewear! Their red tint is very attractive, and the lenses are 100% UV high impact-resistant and protected. They also come with a soft pouch to keep them safe.
Round up your ensemble with a little keyring. It's got two charms: an entwined heart (because, of course, you're both madly in love) and a red enamel heart (the colour of the season). You'll be the talk of the town when you paint the town red!