"I have only to break into the tightness of a strawberry, and I see summer – its dust and lowering skies." – Toni Morrison
Is it just us, or did this winter feel particularly long? We're grateful for the occasional breeze coming through our windows, longer days, and blissful siestas, especially before moving into some essential swimming and late-night parties in the middle of our Mediterranean summer.
Are you getting ready to start hosting for the summer? If you don't have the opportunity to lounge in a shady garden, or look at the stars on a cool rooftop with some friends, indoor dining can be just as relaxing. Take a look at what we recommend.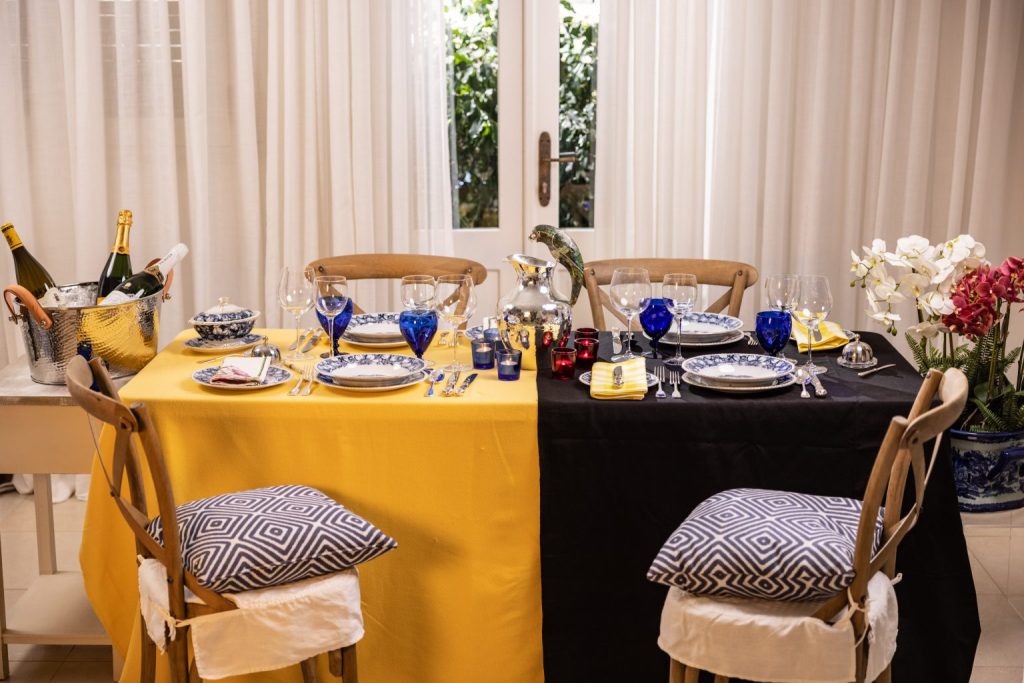 SET THE SCENE
If you'd rather enjoy the benefits of a fan or air-conditioner, you can always bring the outdoors indoors with some artificial flowers. Faux flowers are currently enjoying a resurgence – if you're not one for gardening, investing in some high-quality artificial flowers could be the answer to all your problems. No pesky watering or pruning will be necessary with the marvellous colours provided by these large pink and white orchids, complete with ferns and rootballs for added authenticity.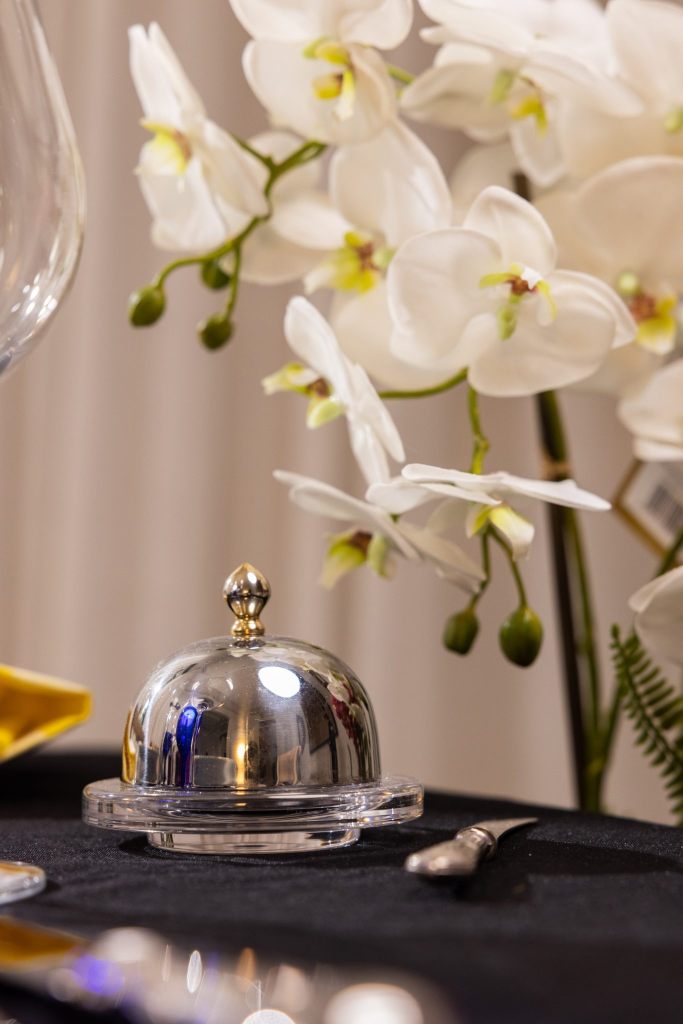 BRING IN THE BEVERAGES
Slake your thirst with some refreshing drinks in style – lemonade or Prosecco, perhaps! These eye-catching vintage goblets in both deep blue and cobalt blue, circa 1970s, will catch the light and make you feel like some sort of Grecian deity, no doubt about it.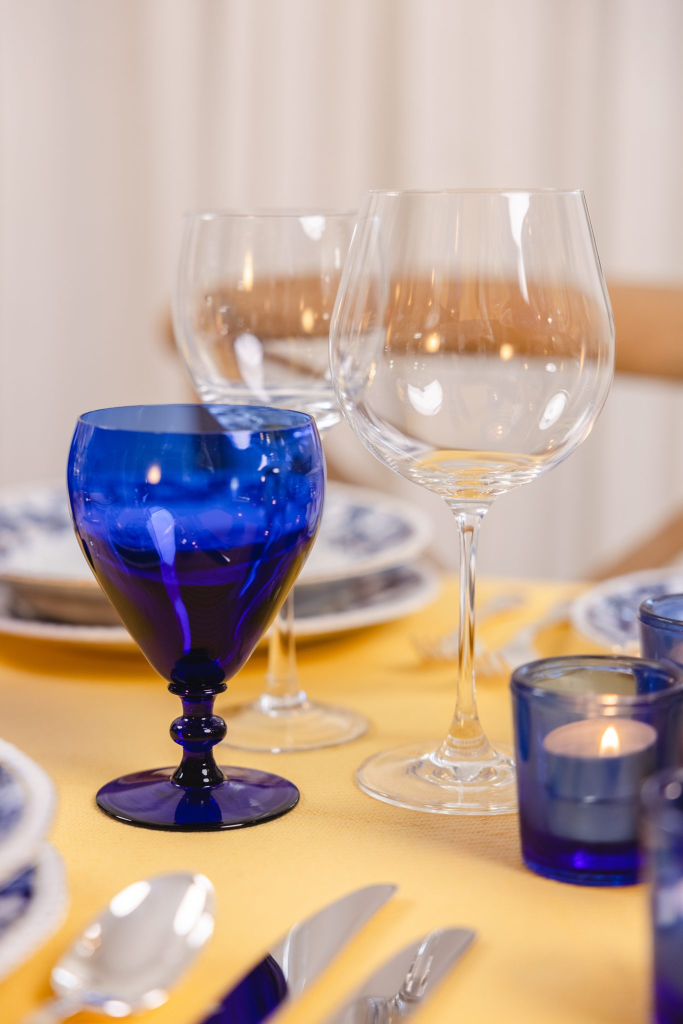 CULTIVATE SOME COLOUR
Continue your floral theme by decorating your table with some colourful napkins. These white linen napkins are embellished with vibrant pink peonies, emerald green leaves, and finished with an emerald green border. Now that your table will look like it's been strewn with real greenery, we really feel like curling up to read A Midsummer Night's Dream. Care to join?
For more informal dining, bring the brilliance of the sun to the table with these yellow and white checked gingham napkins. They're fun and provide a less serious picnic-like aesthetic.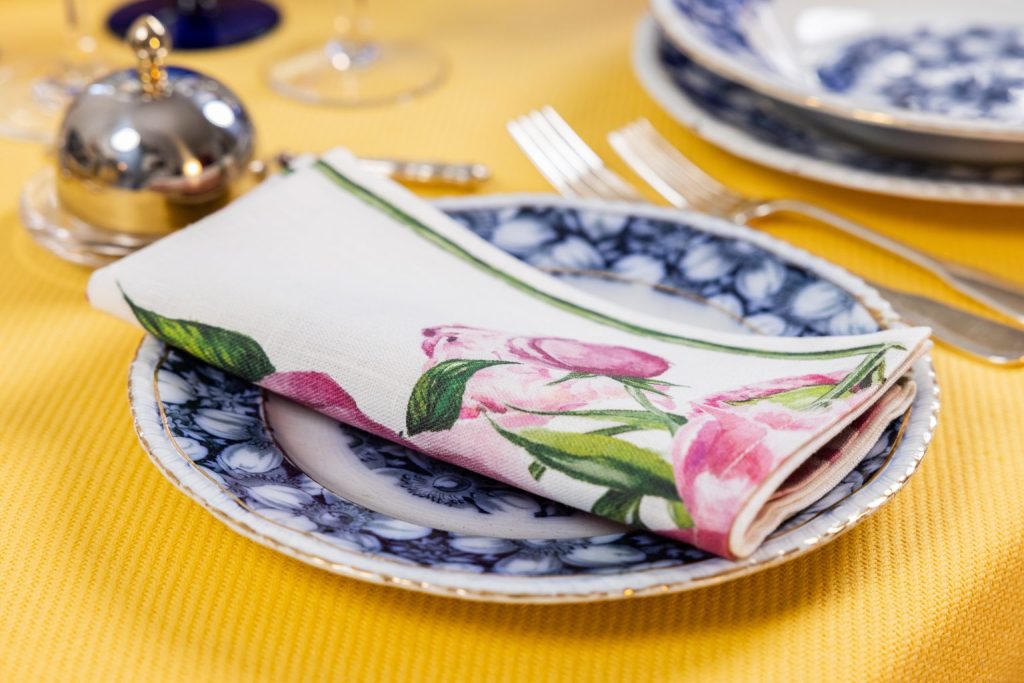 CHANGE YOUR CROCKERY
Well, your guests will need to eat off of something, and we've got you covered. Here's a complete vintage stoneware lunch/dinner service set, decorated in blue and white with gold trim. The fact that they're antique only adds to their quality. In fact, we'd argue that such a set gets better with age by absorbing history. Think of how an item such as this, which can easily become a family heirloom, has brought so many people together to share stories, and will continue to do so well into the future.
Round off the collection with a dainty contemporary butter dome, bringing together a variety of mediums in glass, silver-, and gold-coloured metal.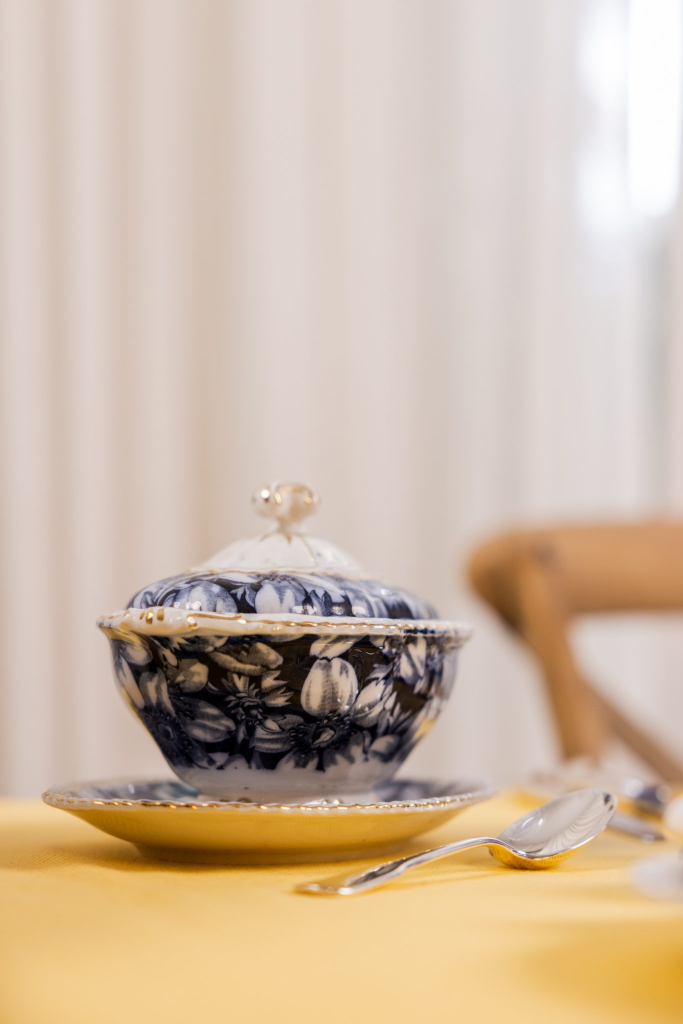 THE CROWNING GLORY
We'd normally think of a table centrepiece as being something with no functional purpose, such as a bouquet of flowers or an ice sculpture. But who's to say something can't be both beautiful and useful? Complete the whole look with a crowning feature: a Mexican silver jug with a green mosaicked malachite parrot handle. To be completely honest with you, we're still in awe of this piece.
This 2-litre jug is handcrafted from recycled hand-beaten copper and finished in Mexican silver by artisans in central Mexico. The semi-precious malachite bird adorning the jug is truly something to be marvelled at. You'll certainly get asked a few questions about this addition to your table – a real conversation starter!