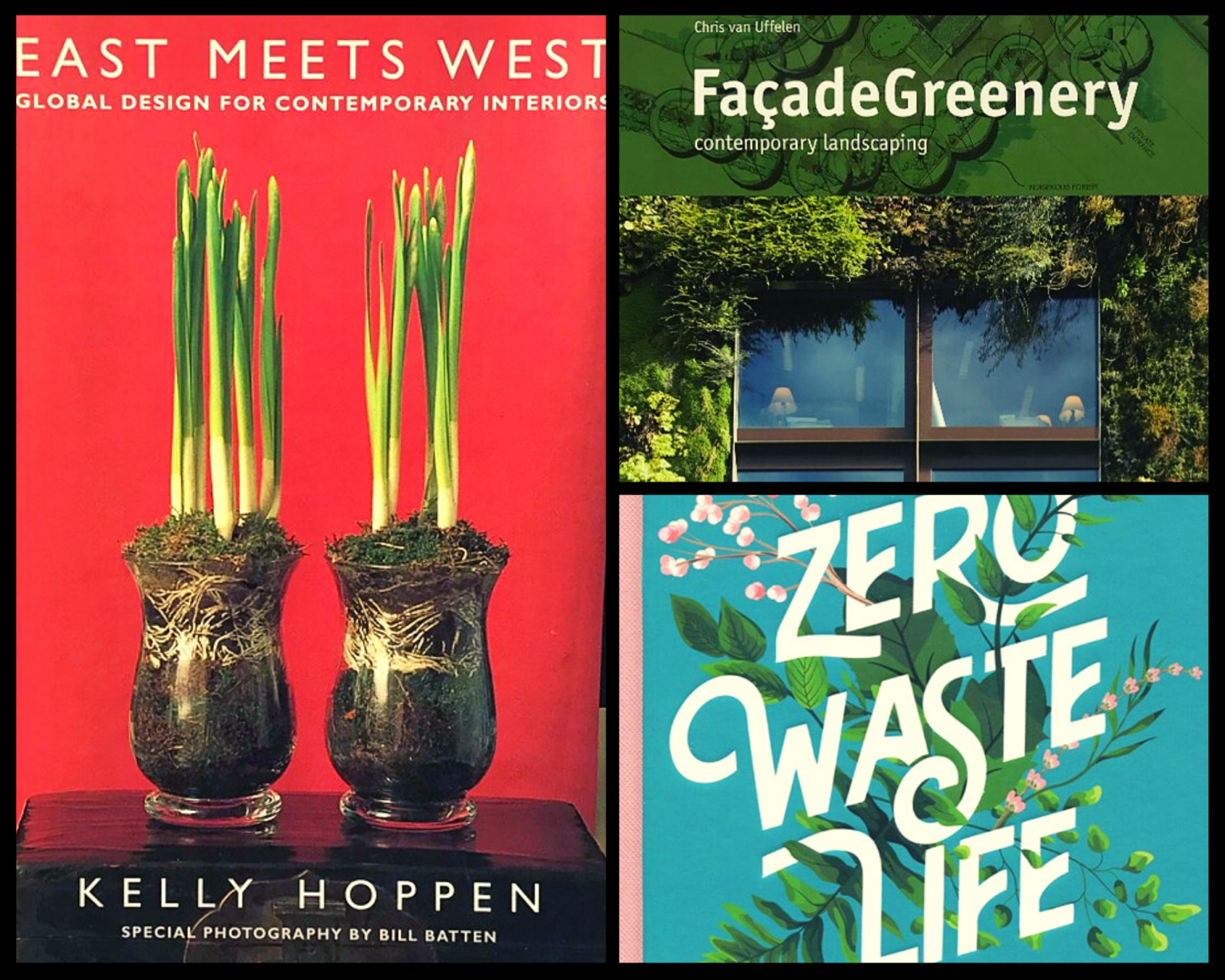 SPRING INTO SUMMER
Attention, bookworms and nature enthusiasts! To usher in our new Spring into Summer campaign, the team at We Are Not A Shop is here today to talk about everything green, from sustainable living for the environmentally conscious, to the benefits of feng shui-ing your home and turning your habitat into a veritable Eden.
We've compiled some of the most eye-catching books that We Are Not A Shop has to offer, hand-picked from our Lifestyle, Garden, and Interior and Exterior Design sections, and all at very reasonable prices! Be sure to check those sections to find even more books that didn't make the cut!
Clicking on the book titles will send you to our website, where you'll be able to make the books part of your own personal collection.
Happy reading!
SUSTAINABLE LIVING
Making sure that your home is beneficial to your health and environmentally friendly has become essential in such a chaotic world. Thankfully, there are a number of books out there that aim to help you with just that.
Chris van Uffelen's Façade Greenery: Contemporary Landscaping (€11.00) is great for those who want to go green but don't really have the space for it. Who said gardens have to be horizontal? Green walls will not only help ecologically and make an area look like a forgotten wilderness, as there are also a number of architectural advantages, such as improved building climate quality and optimised energy balance. Essentially, you'll be able to keep your home cooler in the summer and warmer in the winter! This is a great way of getting into the booming sphere of sustainable architecture.
Sally Coulthard's The Bee Bible: 50 Ways to Keep Bees Buzzing(€10.95) pops out, not least because of its quaint cover. This "illustrated guide to helping the world's best-loved insect" confronts the worrisome depletion in the bee population. These extremely important insects are essential for the pollination of the world. Coulthard's book shows you fifty ways we can help, be it placing particular flowers in your garden to attract them, campaigning for them, or even learning a little bit about "bee whispering."
Megean Weldon's An Almost Zero Waste Life: Learning How to Embrace Less to Live More (€15.75) is one of many additions to the "zero waste living" trend, a way of living without sending anything to a landfill. Weldon helps in all domestic areas, including cleaning, meal plans, shopping, recycling, and much more!
To accompany Chris van Uffelen's book, Ula Maria's Green: Simple Ideas for Small Outdoor Spaces(€16.00) is another great guide for those having to make do with smaller outdoor living spaces. Indeed, it's designed for those with "small gardens, terraces, balconies, and roof gardens who see their outdoor space as an extension of their home, rather than the horticulturally committed," and employs low-maintenance items.
DECLUTTERING & FENG SHUI
Opening the windows and letting in the spring breeze is one of the best feelings in the world. Dust off those cobwebs and take a look at these books on decluttering, organisation, and the art of rearranging your furniture to allow maximum energy flow through your living space, otherwise known as feng shui.
Get these two Lillian Too books together for a negligible price. Too is a world-famous feng shui writer, and these compact guides are perfect to "keep the endless chi flowing abundantly into your living space". Take a look at Lillian Too's Basic Feng Shui: An Illustrated Reference Manual (€4.65) and Lillian Too's Personalised Feng Shui Tips (€4.45).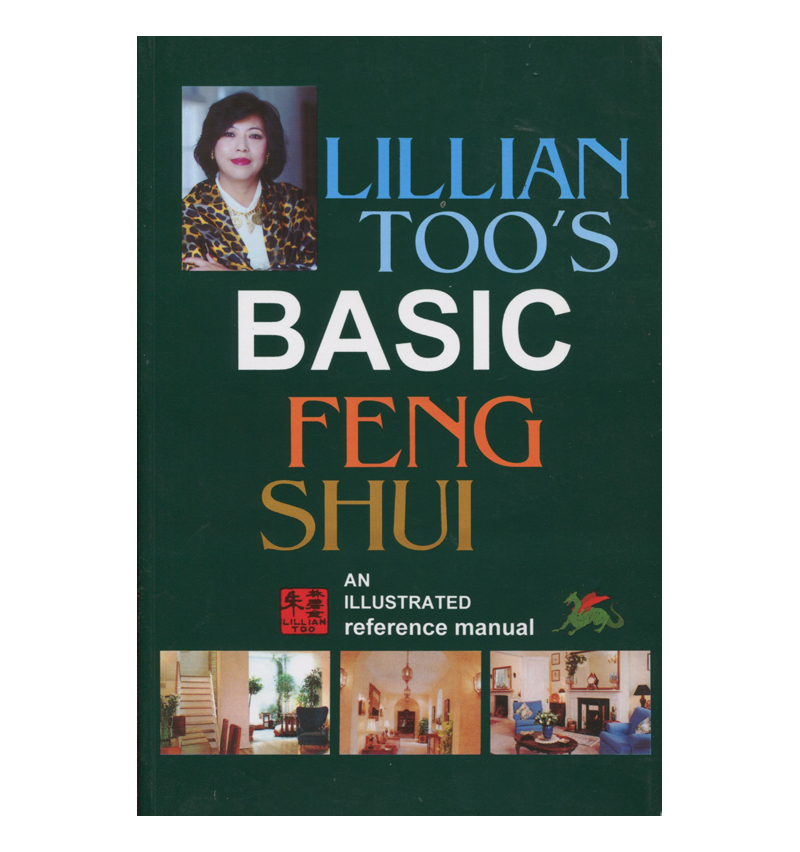 In case you're still obsessed with the concept of feng shui and want to go a step further in Asian-inspired interiors, Kelly Hoppen's East Meets West: Global Design for Contemporary Interiors (€12.00) showcases the author's travels through Asia and Europe, and "considers colour, fabric, texture, and objets d'art in a broad sweet of decorative influence that embraces Southeast Asia, from China to Japan."
Get decluttering and organisational advice from YouTuber Cassandra Aarssen's Real Life Organising: Clean and Clutter-Free in 15 Minutes a Day (€11.85). We believe that less is more, so if you're looking to purge some items that you've been holding onto for all the wrong reasons (guilt and sentiment come to mind), this guide will help you finally take control over your living space. You'll free up a lot of time during the day to do all the things you love!
For a more European touch, but one that still embraces minimalist qualities, try Hans Blomquist's The Natural Home (€15.00), in which the influential art director and stylist explores "the essence of his style" through "interiors inspired by the beauty of the natural world," all captured by Debi Treloar's enigmatic photographs.
Learn how to bring the fragrance of spring into your home by reading Karen Wheeler's The Scented Home: Living with Fragrance (€20.00). The benefits of aromatherapy are well-documented, and the scent of flowers is a love language all of its own. As Wheeler states, "spritzing bed linen with lavender water to promote sleep, or burning a sandalwood candle to help you unwind, has become as natural as choosing your colour scheme."
REDECORATING ON A BUDGET
It's all well and good when you catch the redecorating bug, but the financial aspect is a fact of life and sometimes needs to be adhered to. Nowadays, we're spoiled for choice when it comes to ideas, interior decorators, and the huge amount of stuff you can potentially line your walls and floors with. But you have to start somewhere! These books are a melting pot of the best tips for redecorating on a budget.
First on the list is Matt McKinney's self-explanatory title, Interior Decorating on a Budget: A Budget-Friendly Guide to Creating a Home Which Makes You Truly Feel "at Home" and Happy (€9.45). As the book's blurb explains: "You can have the home which looks like the ones that you see in magazines without spending a fortune. You can learn how to decorate your home like a professional without paying a professional." That sounds ideal!
For any DIY-ers out there, Annie Sloan's Quick and Easy Paint Transformations: 50 Step-by-Step Ways to Makeover Your Home for Next to Nothing (€11.00) is a must-have. Sloan is revered as a "paint legend", so you'll be safe in her hands when you finally take the plunge into "spring into summer" redecorating. If you're interested in what else Sloan has to offer, you can also check out her other book, Colour Recipes for Painted Furniture and More: 40 Step-by-Step Projects to Transform Your Home (€11.00).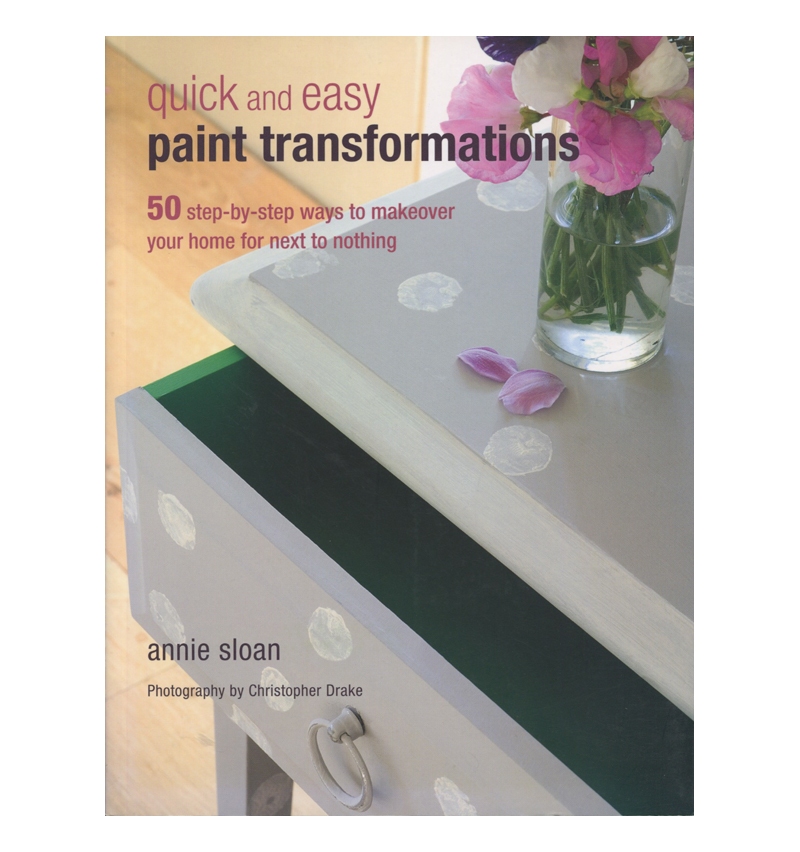 And that's all from us! We've given you quite a good selection of affordable sources of inspiration for redecorating your home while also considering environmental sustainability. If you have any other suggestions that you think nature and interior decorating enthusiasts would enjoy, be sure to leave your thoughts in the comment section below!
If you've perused these books and are now looking to put all your knowledge into effect, check out our selection of affordable We Are Not A Shop items to decorate your home for spring and summer.