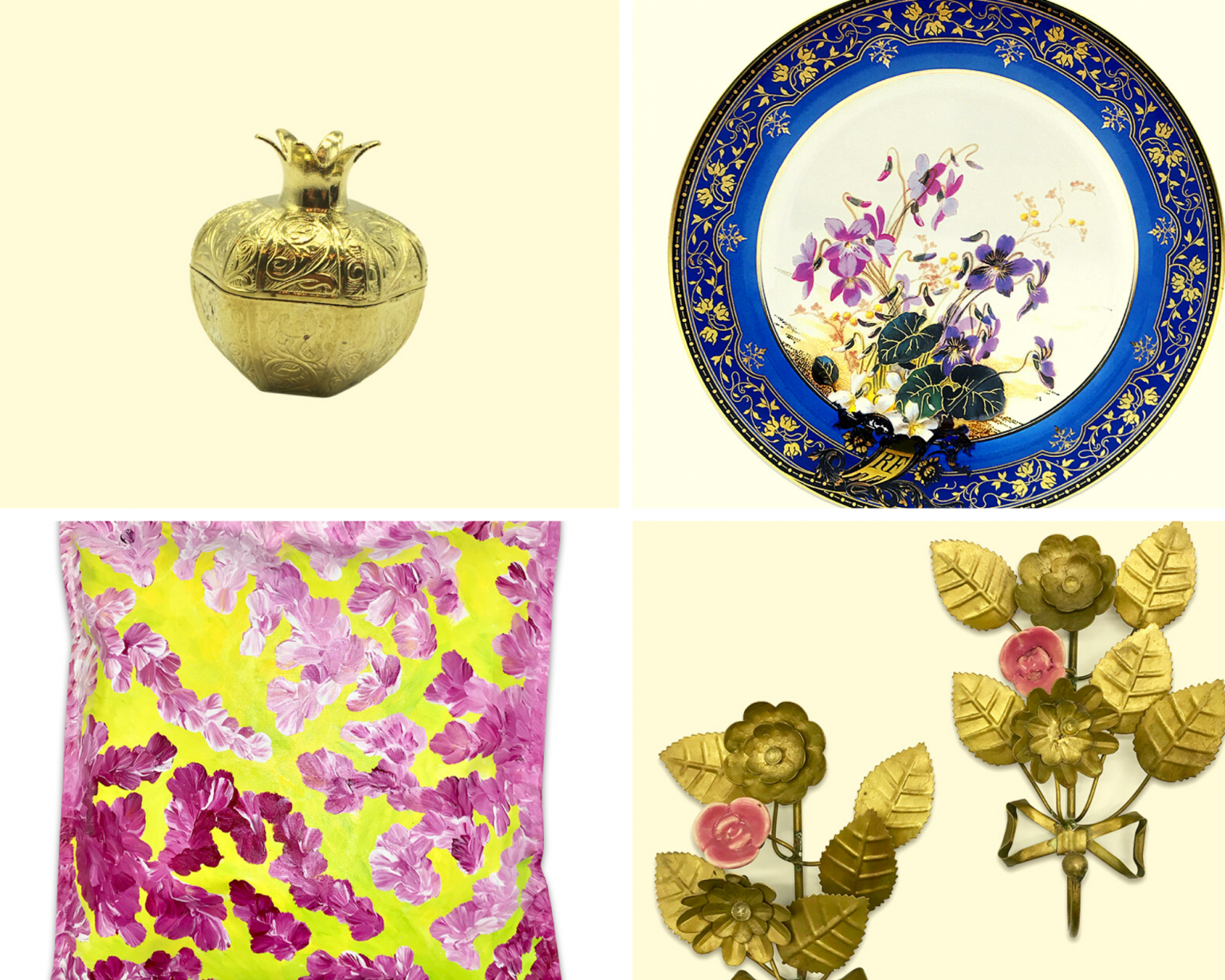 Are you redecorating on a budget and wish to bring in a Spring into Summer aesthetic into your home this year? Take a look at some of the beautiful items We Are Not A Shop has to offer! We've only chosen affordable things, but ones that still possess an element of grandeur and airy freshness.
Click on the links to be taken to our website where you'll be able to bring these items into your home in preparation for warmer months!
HOME ACCESSORIES
Looking for home accessories to freshen up your home? Take a look at some of our favourite items!
There's something ancient-looking about this pomegranate-shaped box made from zamac (€3.25). The website also has a silver version, but we liked this gold one because it fulfills all our mythological interests. Could this be the famed fruit that doomed Persephone to half a year of darkness?
Add some spring flair to your walls with these decorative tin plates. The Goodge Violet Tin Plate (€7.15) features a violet design, taken from a plate commissioned by the French state at the end of the Franco-Prussian war after Napoleon III was deposed. Couple it with the pinks, golds, greens, and blues of the Gold Butterfly Tin Plate (€7.15), featuring a reproduction design of a saucer made by the Chelsea Porcelain Factory in London between 1758 and 1769.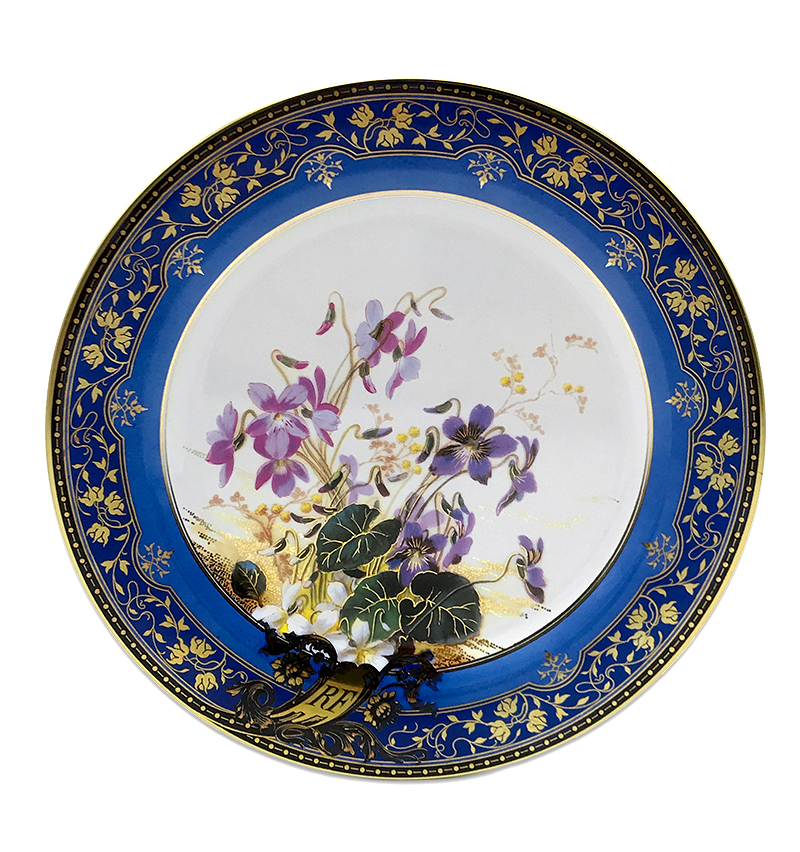 This recycled glass water bottle with stopper (€14.25) would be perfect for the environmentally conscious, but can equally double as a vase or just a decorative item in general. This kind of lustrous glass has become quite collectible. You just don't get that kind of sheen in glass bottles anymore.
This simple yet elegant glass vase from AD Trends (€22.95) is a staple for any home. If you're not in the habit of bringing real flowers indoors for environmental or allergy-related reasons, We Are Not A Shop stocks a remarkably lifelike range of artificial flowers that are admittedly quite lovely to look at. You won't have to worry about flower maintenance, and you can have them all year round!
To continue with our gold aesthetic, this pair of vintage Italian brass hook sconces with ceramic roses (€27.15) are, in our opinion, stunning. Even if you don't end up fixing them to the wall for practical use, they're just so pretty to look at that you can leave them standing on a shelf in a corner.
SOAPS & FRAGRANCES
Yes, we've provided for your interior decorating needs, but that only covers one of your sense – sight. What about scent? There's a whole array of soaps and fragrances available at We Are Not A Shop that will really make your home a pleasant place to relax in.
This selection of Max Benjamin Room Diffusers would make the perfect gift, both for others and for yourself. Believe us when we say they're very effective in changing the ambience of a room. The fragrances you can choose from include Dodici (€35.00), containing oils of rosemary, Sicilian lemon, marjoram, and Tuscan lavender; White Lilies (€35.00); Rose & Champagne (€35.00), containing top notes of pink grapefruit and blackcurrant mixed with pomegranate and hyacinth; and the stunning Dolce Sole (€38.00), inspired by the scents of the Italian coastline, combining bergamot, tangerine, rosemary, jasmine, vetiver, and musk. While the prices might seem steep, keep in mind that these diffusers last for around four months!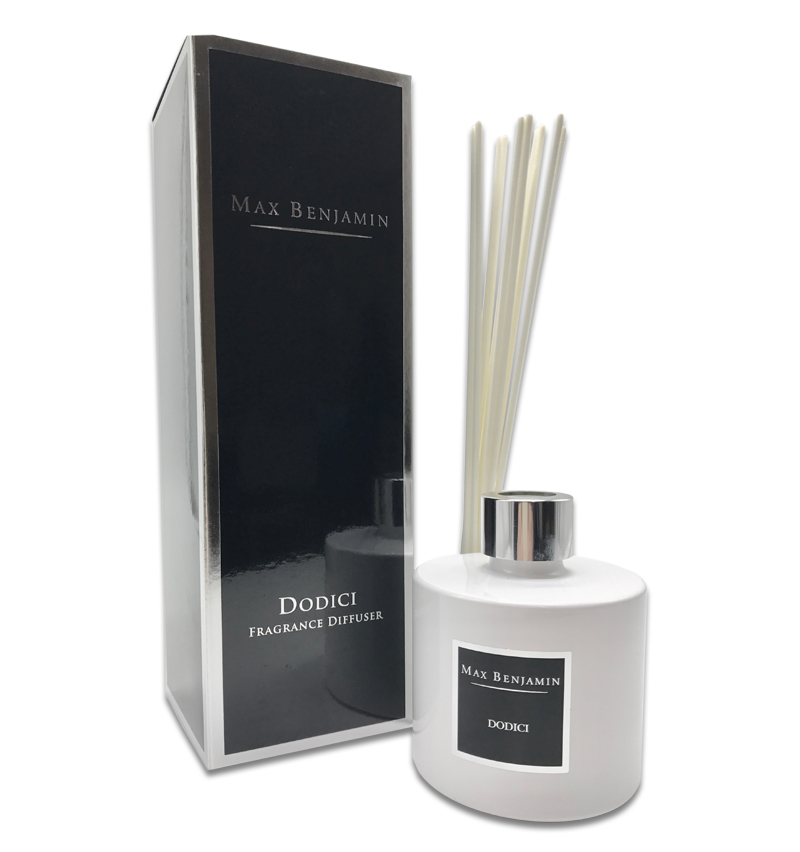 If you want to keep the fragrance aspect and also have the added benefit of natural lighting, then these Crabtree & Evelyn Aromathology Candles are for you. The Relaxation candle (€13.25) contains lavender, tangerine, and clary sage, while the Romance candle (€13.25) contains patchouli and rose.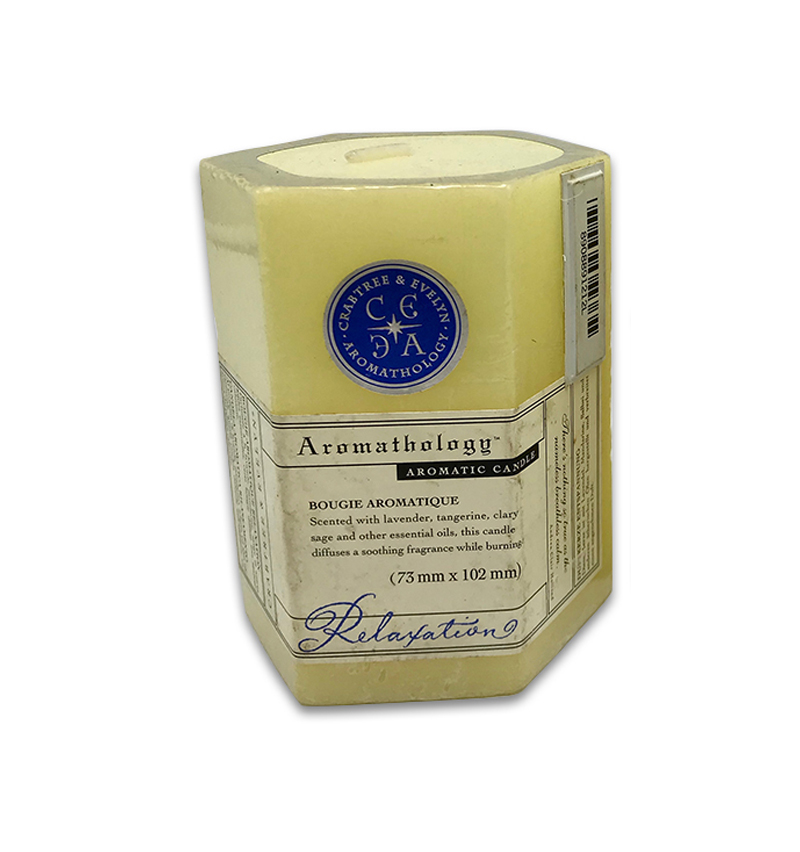 Bring glorious scents into your bathroom as well with this 500ML Hand Wash and Moisturiser from the Aspire Collection designed in aid of Save the Valletta Skyline Appeal by local perfumer Stephen Cordina (€15.74). Your hands will be both moisturised after use and lightly scented with hints of jasmine, oud, and grapefruit.
Don't stop there! Your clothing needs to be taken care of, too. This box containing six Laura Ashley Drawer Liners (€8.75), scented with citrus blossom and nectarine, are the perfect way of keeping your clothes smelling fresh and like you've just been frolicking in nature.
CUSHIONS
Truth be told, we're rather obsessed with cushions. But when it comes to changing from darker, colder seasons into lighter, warmer ones, the choice of colours and fabrics can make all the difference. You're bound to find something to your liking among We Are Not A Shop's impressive range of cushions and cushion covers. Luckily, in the case of cushion covers, the shop also stocks feather or polyester cushion inserts of various sizes.
You can't really go wrong with this minimal set of Ragged Rose Bobby and Arabella scatter cushions, each with adorable pom pom trims, and complete with their own polyester inserts. Collect them all in delicious summer gold (€25.00), delicate soft pink (€22.50), savoury burnt orange (€25.00), and magical lovat green (€25.00).
Our personal favourites are these hand-painted cushions, one with bright, bold pink and yellow colours (€25.00), and the other with a more multi-coloured array of blue, green, yellow, and pink (€25.00). They're made from canvas, so they're waterproof and therefore ideal for outdoor use.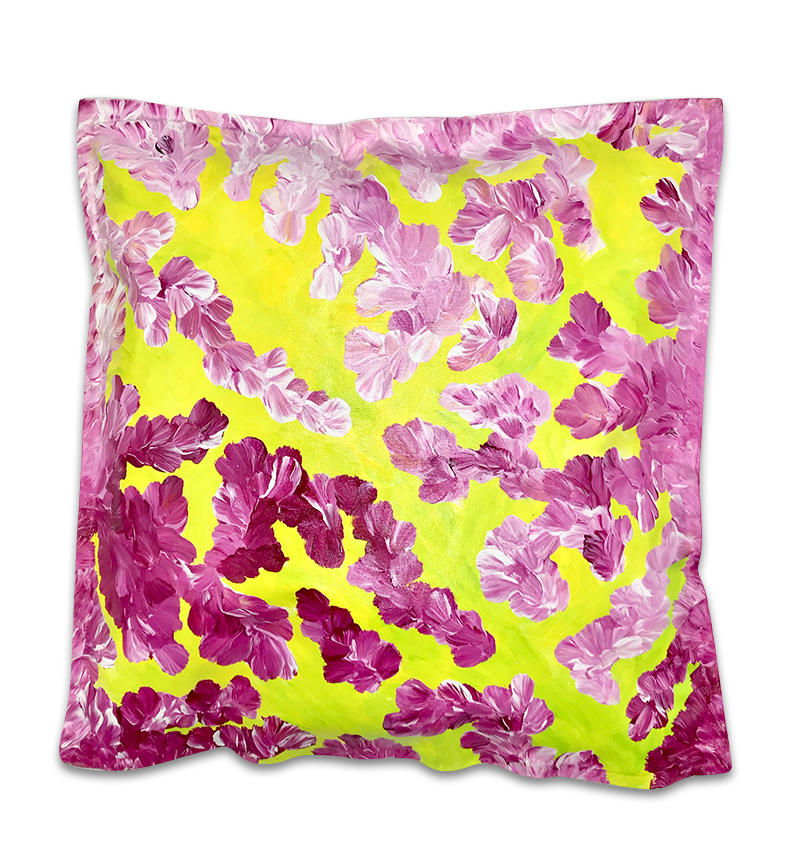 HOME OFFICE
Spring and summer aesthetics don't have to be relegated just to living spaces. Bring some colour to the areas in your home where you work, with a Notelet Block showing bluebirds, containing 800 blank sheets of paper from sustainable forests (€6.50), a flowery pink Mini Home Office (€8.50), and a Handmade Mulberry Paper Notebook (€13.75) from the Karen tribe in Thailand.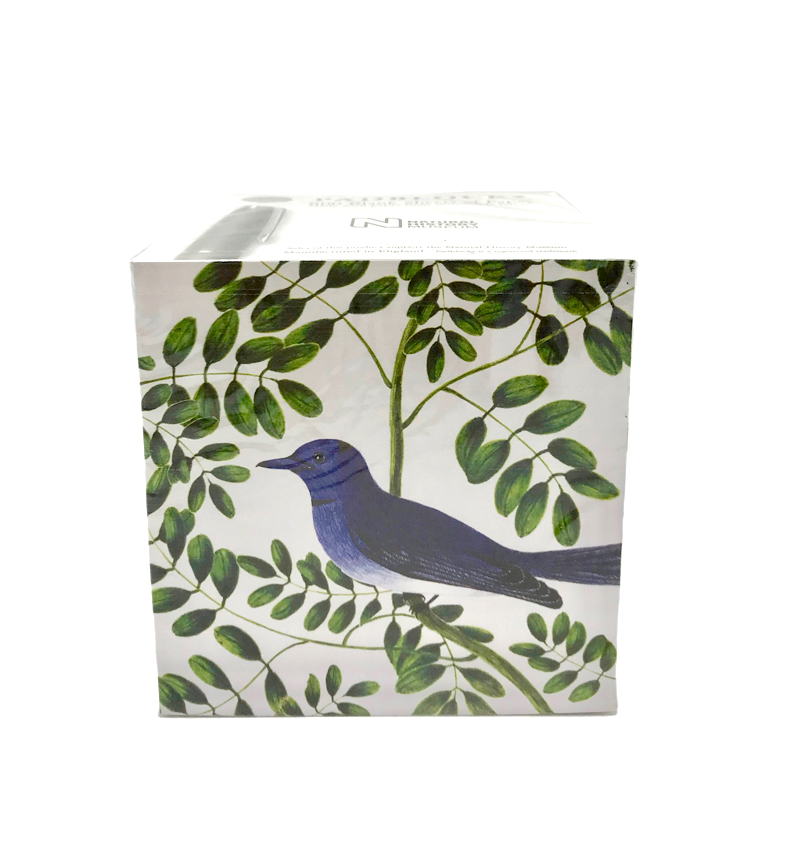 GARDENING
If you're looking to get your hands dirty in your journey towards becoming a gardening expert, you'll need the proper tools for the job. Try out this Four Seasons Planter Set (€24.50), containing a natural wooden-handled trowel and fork, as well as a pretty flowered kneeling pad.
What did you think of our selection of home accessories for redecorating on a budget? Be sure to leave your comments and thoughts below! There are plenty more items on the We Are Not A Shop website for you to browse through, all of varying, though not unreasonable, prices, so be sure to check them out!
Looking to go back to basics and start from scratch? Read our article on the best books for sustainable living and redecorating on a budge