Stephen Cordina is a proud business owner, perfumer and aromatherapist, and Malta's only qualified 'nose' (he forms part of the prestigious Societe Francaise des Parfumeurs) – so, what can't he do? Turns out, he can't resist a vintage find! Today, we're chatting to Stephen about some of his favourite We Are Not A Shop picks.
Stephen, thanks for taking the time to chat to us. So, let's jump right in! Could you tell us what drew you to the items you picked today?
Thank you for inviting me. I must admit, it wasn't easy for me to narrow down my selection at all. If I could buy everything relating to perfumes in your store, I would.
To kick things off, I went for this vintage cigarette tin because of its scent. Unfortunately, many people associate tobacco with the nasty smell of cigarettes, when, in fact, its leaves, known as blond tobacco, have been used to make perfumes for centuries (it creates a distinctly leathery and sweet musky scent). Anyway, you really don't find cans of tobacco like this anymore. And, truth be told, tobacco today just wouldn't smell the same – we have climate change to thank for that.
Then, I opted for this Hungarian pot pourri trinket box because I love its intricate design. The fact that it's Hungarian is also significant because the country played a vital role in the development of the fragrance industry in the 18th century with what was called Acqua Mirabilis.
Fun fact: the first-ever alcohol-based perfume was actually designed for the Queen of Hungary!
Finally, this scent bottle is marvellous, too – I can't believe you managed to get your hands on this slice of pure British history. I imagine it was created to celebrate the victory of the battle of Waterloo. I'm so curious to know what the scent would have been. I guess I'll just have to use my imagination…
Wow, Stephen, you're really teaching us a thing or two about our own products – thanks for sharing your insights and knowledge! Now, did you pick any items with someone specific in mind?
Myself, probably! You see, I love history and many of these items have such a clear story to tell; it's fascinating. In fact, I need to research the origins of this blue scent bottle and find out more about it – I'm intrigued.
Now, we know this is a tough question, but do you have a favourite item?
It's got to be the incense burner. Primarily because incense was the original perfume. Back in the day, clothes would be hung on a line over burning incense to retain the smell of the smoke. As a matter of fact, the Latin word per fumum literally means 'through smoke'.
Well, you learn something new every day! Now, how would you describe We Are Not A Shop to someone who doesn't know about it?
It's a vast collection of gems under one roof. Everything is valuable and, frankly, beautiful to look at.
And what do you like about the We Are Not A Shop concept?
I like that everything goes to charity! I think it's so important to give back in whatever way we can, which is why I created my own range of products called Inspire to support Save The Valletta Skyline Appeal to restore the spire of St Paul's Anglican Cathedral in Valletta. Each product in the range has been inspired by different elements of Valletta's dense history; jasmine (from the Phoenicians), grapefruit (from the French), and oud (from the Arab emperor during the Byzantine reign on the island).
Finally, would you recommend We Are Not A Shop to a friend?
Not just to a friend, but to everyone!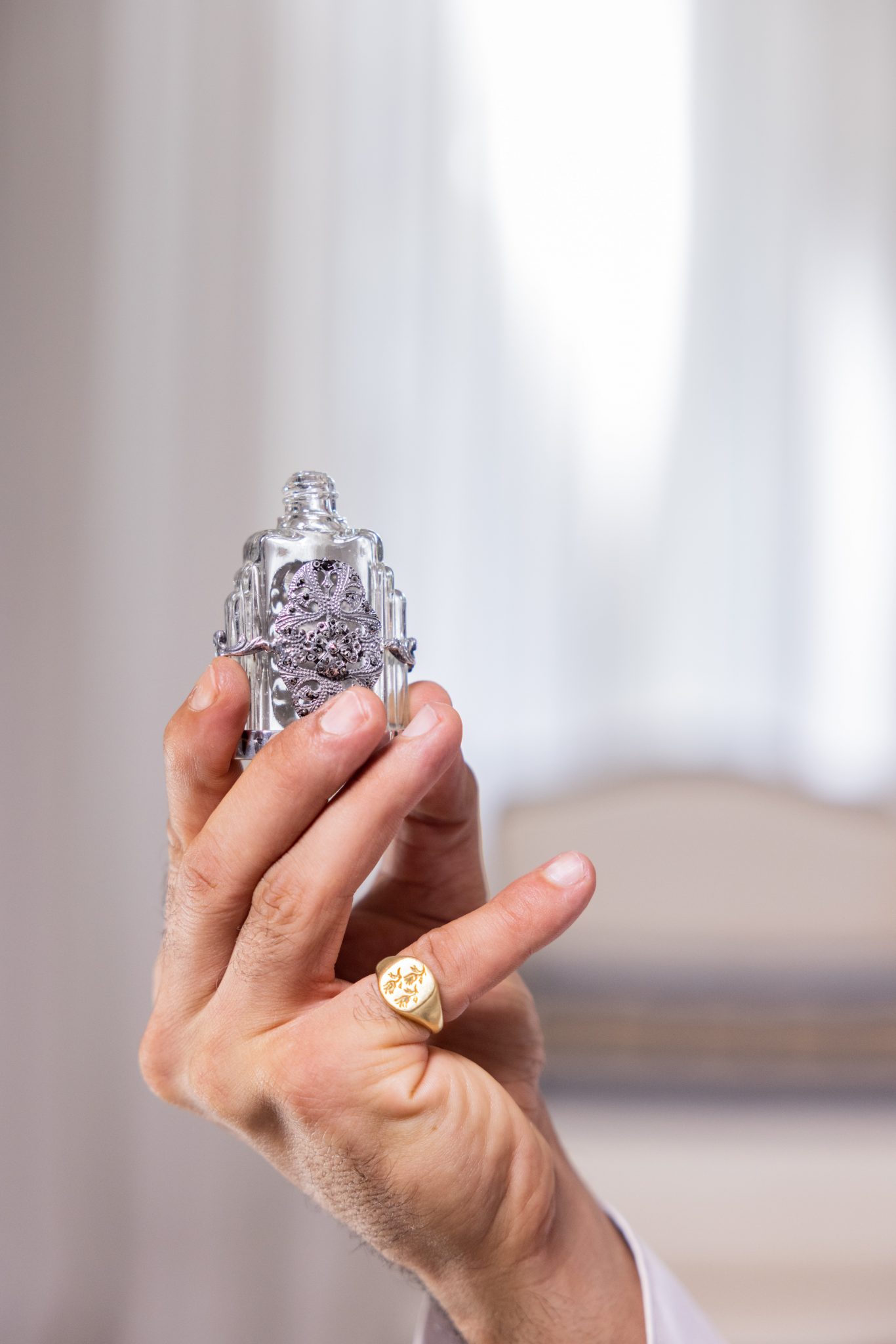 Thank you so much for joining us, Stephen. This has been quite the educational interview! We look forward to hearing more of your fun facts in the future…
Interested to know more? Visit Stephen Cordina's new flagship store and atelier in Archbishop Street, Valletta, for a behind-the-scenes look at the Stephen Cordina brand.