"If you're searching for a personal gift with a story behind it – We Are Not A Shop is the place to look."
Jean Paul is an entrepreneur, engineer, and founder of the local eco-friendly brand, Reroot. This online store offers loads of sustainable alternatives to all your day-to-day products and essentials, to help make your journey towards a more environmentally conscious life that bit easier. Today, however, Jean Paul is talking to us about our online store, and the items that caught his attention. Find out what he selected below.
Jean Paul, thanks for being here! Could you talk us through some of your favourite We Are Not A Shop items?
I'm happy to be here. Well, I think I have to start with this handcrafted, gold-plated egg! I picked it primarily because it reminded me of the DreamWorks film, Anastasia – which is one of my all-time favourites. It's definitely a lot heavier than I expected… A sign of great quality, they say?
These glasses are beautiful, too. I already have quite the collection, so this will make a pleasant addition.
Then, I picked these smelling salts because, frankly, I'm very dramatic. Have you seen those period dramas where a character faints, and another character whips out some smelling salts to help them come to? It's hilarious. Hopefully, I get the chance to use them on someone myself. Can you imagine?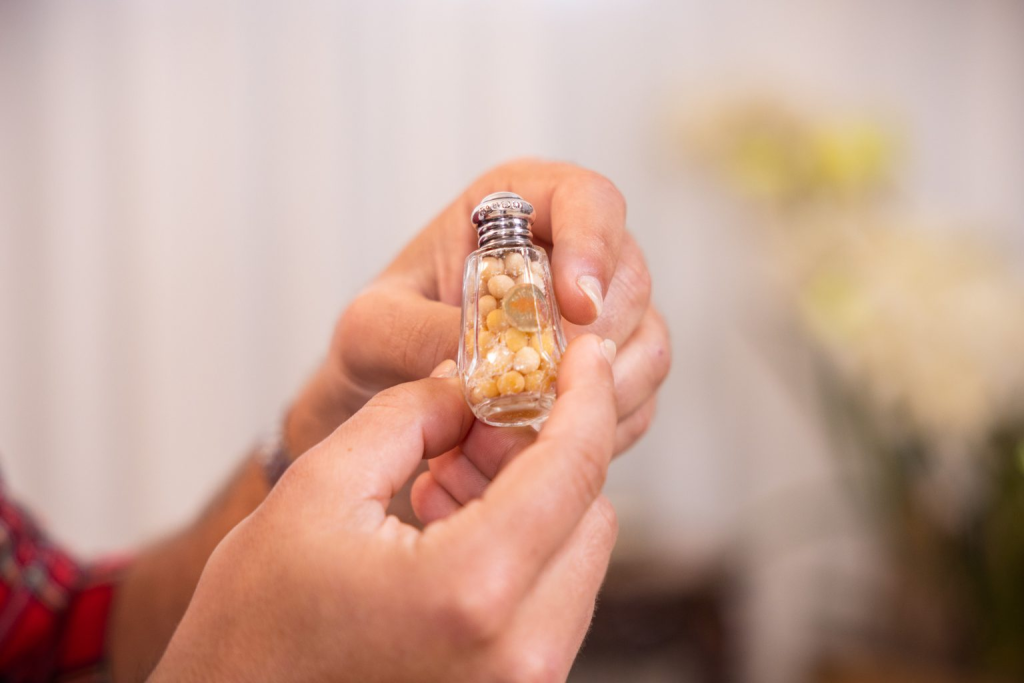 This dinosaur poo is great fun. I mean, what a conversation starter! It's certainly one way to get people talking.
I'm also quite a fan of perfume so this scent bottle was a natural choice. I figured it would look great on display, too. Fun fact – I recently heard that way-back-when people would carry small scent bottles like this around their necks to regularly top up their 'scent'. I'm thinking we should bring that back.
Then, I thought that this letter from Margaret Thatcher was fascinating. Considering what a polarising political figure she was, it's interesting to read a letter written by her talking about sponge cake!
The mystery box was another fun choice – I'm big on board games, you see. As for this 3D printed planter, it's one of those pieces that you either love or hate, and I absolutely love it.
And, what will you be doing with your items?
I think I'll turn this into a centrepiece for my dining table. And I'll probably carry these smelling salts with me at all times, just in case the opportunity presents itself…
What was your most surprising selection?
Everything was quite surprising because I really didn't expect to find any of the items on the website at all. Each is fun and original.
Do you have a favourite section of the website?
I love the Collectors' Corner. I'm always on the hunt for a quirky antique.
What do you like about the We Are Not A Shop concept?
The fact that every cent is donated to Save the Valletta Skyline or St John is fantastic. I also think that We Are Not A Shop is perfect for gift shopping. If you're looking for a personal gift with a story behind it, We Are Not A Shop is definitely the place to look.
How would you describe We Are Not A Shop to someone who didn't know about it?
As an online store full of random treasures. It's great fun to scroll through, and you can completely get lost in it. It's a bit of an Aladdin's cave of wonders really.
Would you recommend We Are Not A Shop to a friend?
I already have! I also purchased most of my Christmas gifts from the website.