"We Are Not A Shop is a very original concept with a brilliant cause behind it – what's not to like?"
Helga Ellul is the current CEO of Advise, former CEO of Playmobil Malta and former President of the Malta Chamber of Commerce. If that wasn't enough to impress you, she's also a dedicated philanthropist who offers her support to several important causes both locally and overseas. Today, we're lucky enough to have her with us to talk about the fabulous items she selected from our online store.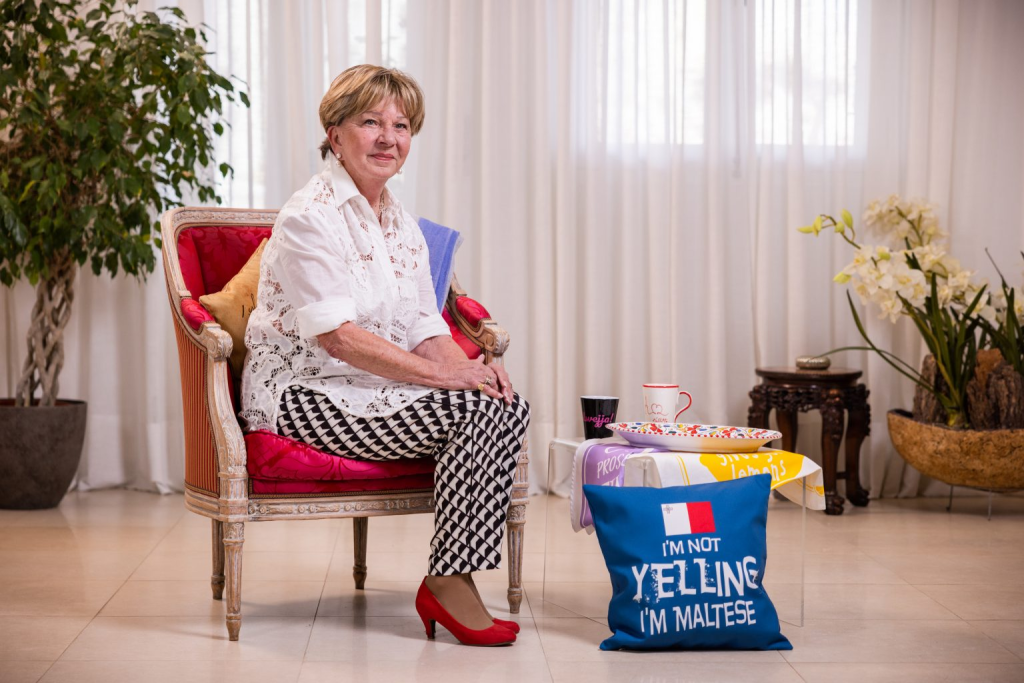 Helga, we're so glad you could join us. Could you tell us what inspired your We Are Not A Shop picks?
Of course. Overall, my family and I love buying each other joke gifts, so I'm always on the lookout for things that will elicit a bit of laughter from them. That's why I selected this cushion, for instance. And this one, too. We the Maltese aren't the best at whispering, so I thought it was appropriate. This 'Uwejja' mug would also make a great gift for a family member, or a foreign friend at that.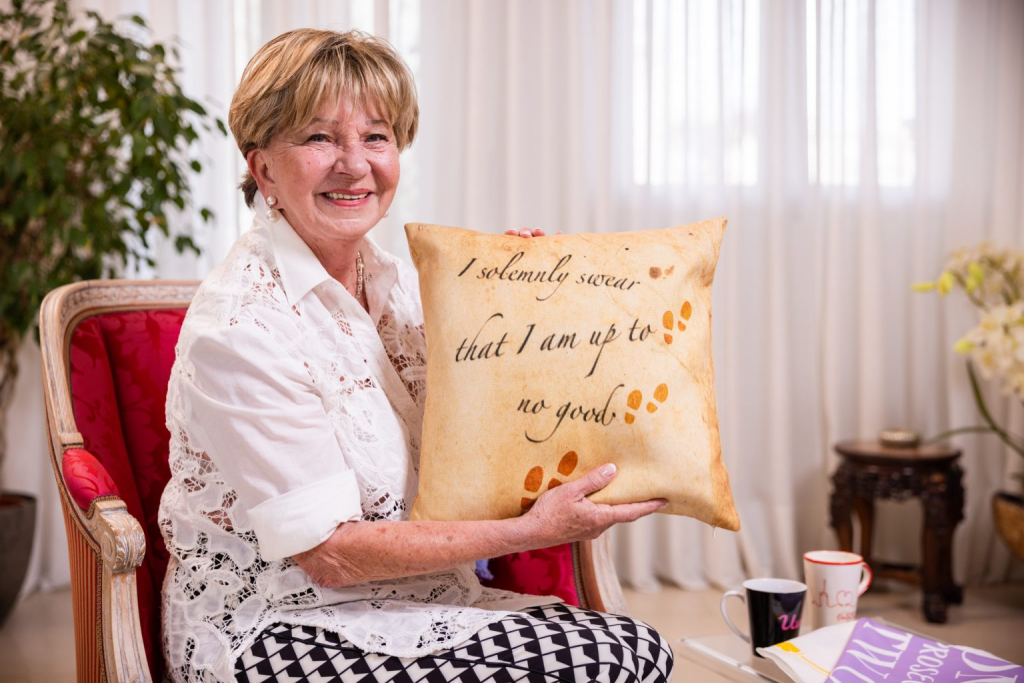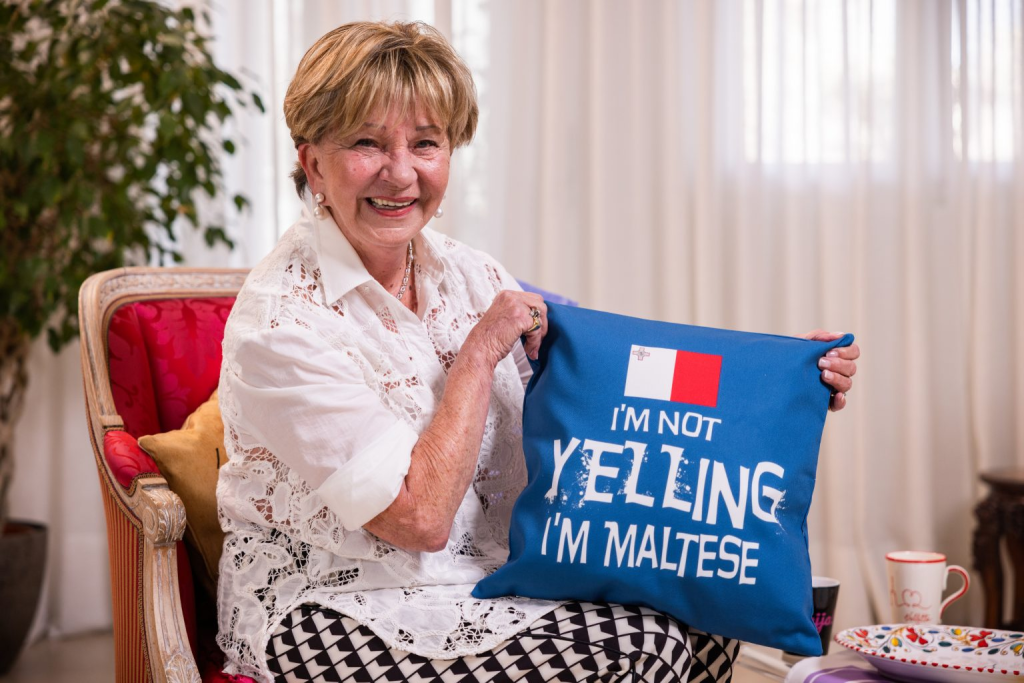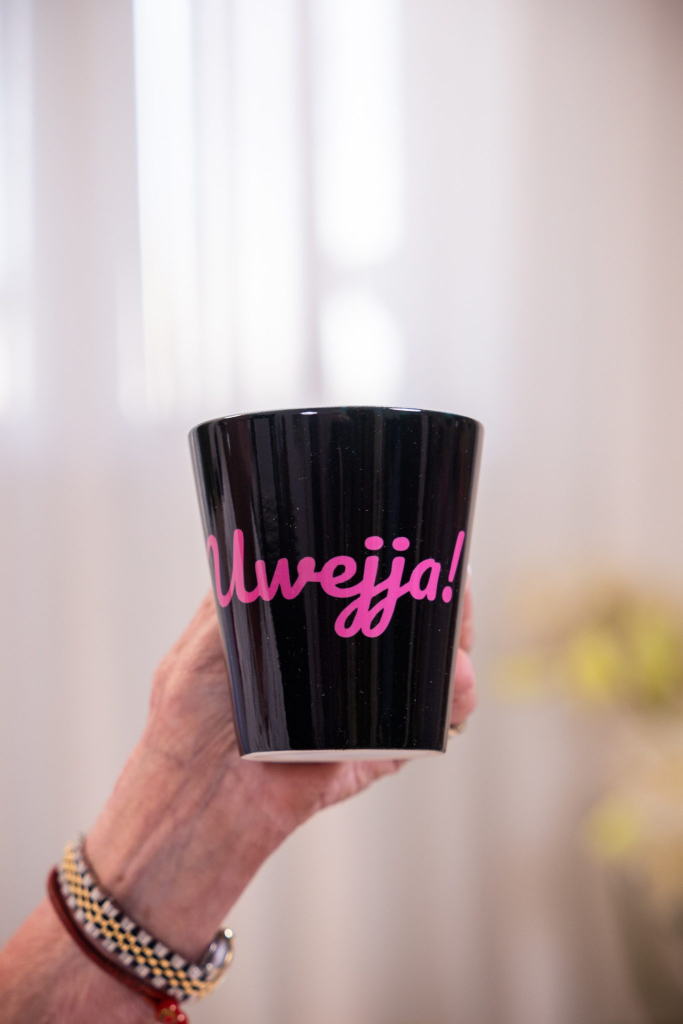 Then, I just had to pick this dinner plate with the beautiful beating heart of Valletta design – I look forward to using it at my next dinner party. I think the design is just so striking. Did I mention that I also bought two 'beating heart' mugs? A blue one for my husband, and a red one for me. You could say I'm a fan…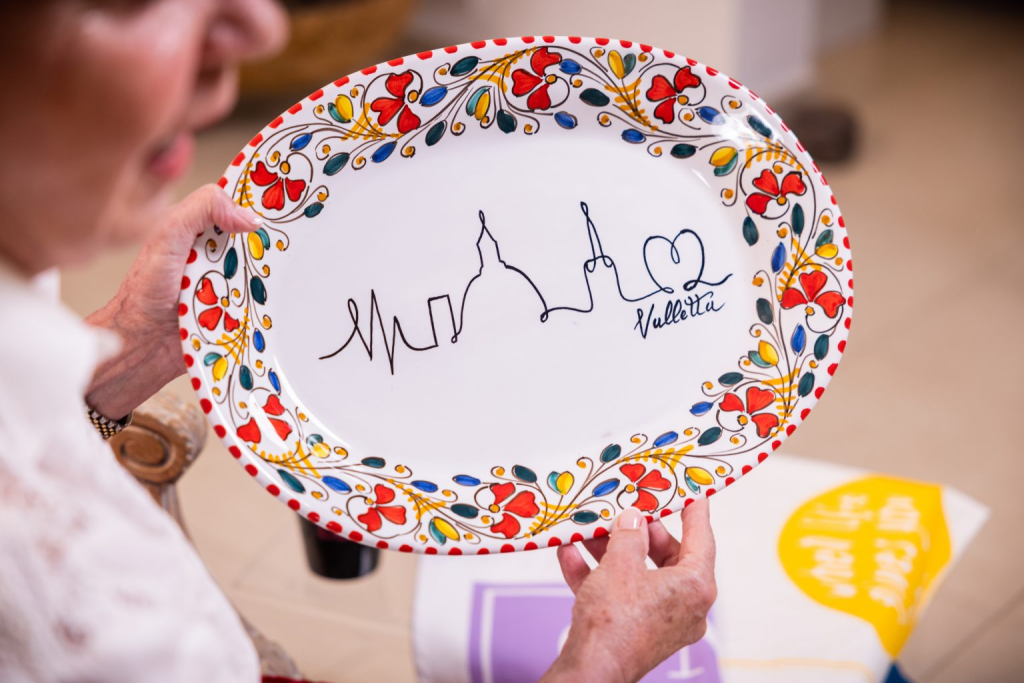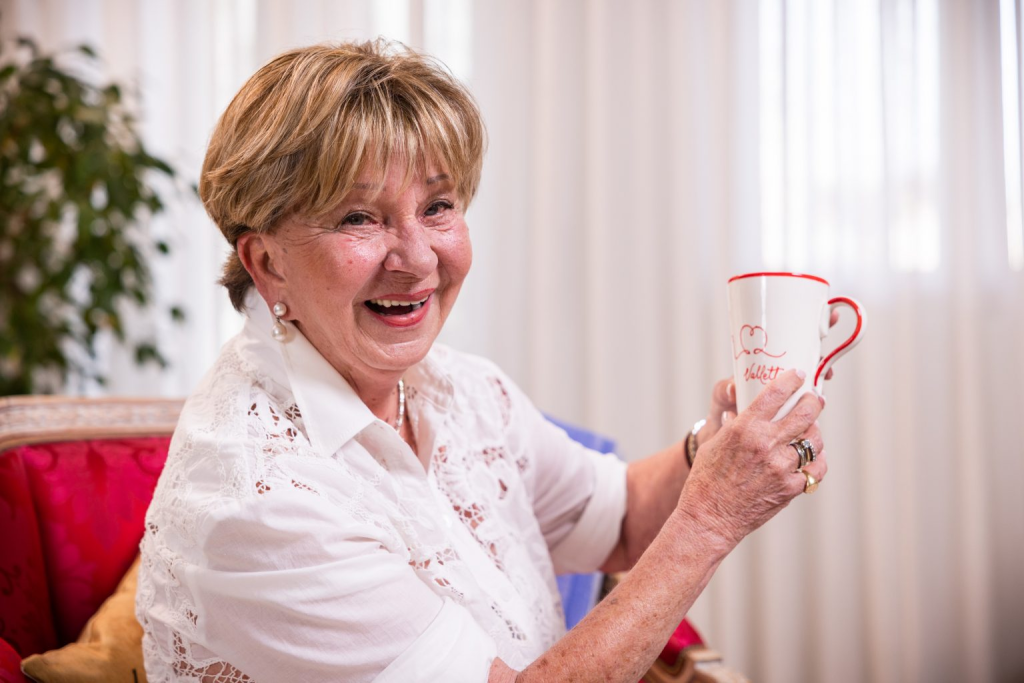 This tea towel is also quite charming – it's a great way to brighten up your kitchen and put a smile on someone's face. It's a bit of a conversation starter, too. And, if you entertain as much as I do, you'll know that it's always great to have items like that dotted around the house.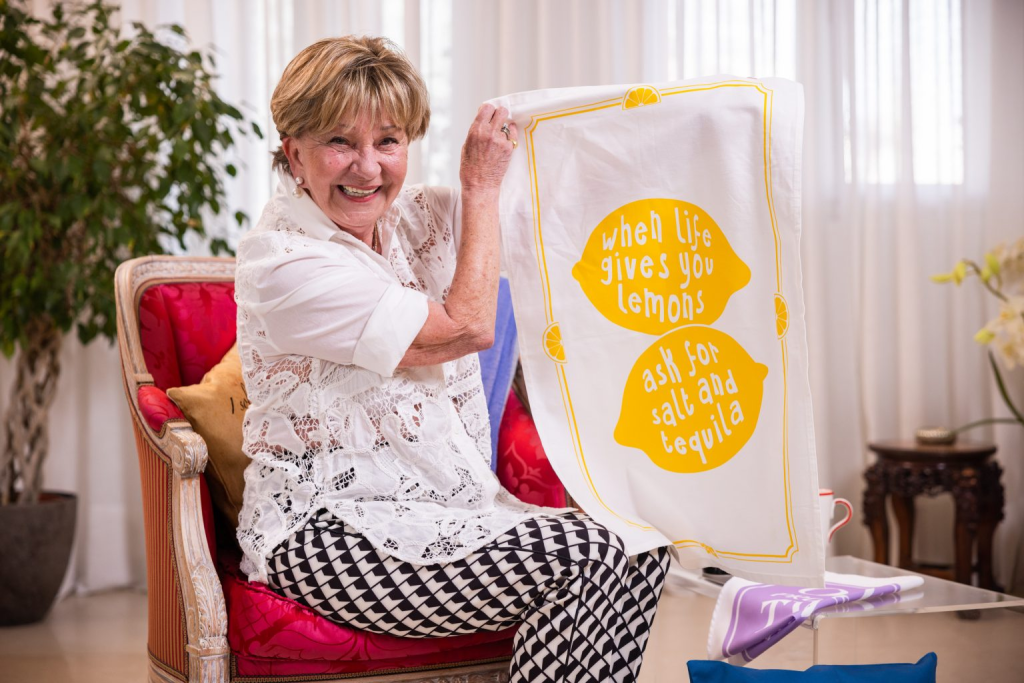 Then, I figured you really can't go wrong with a shawl as timelessly chic as this one, so I had to snap it up. Need I say more?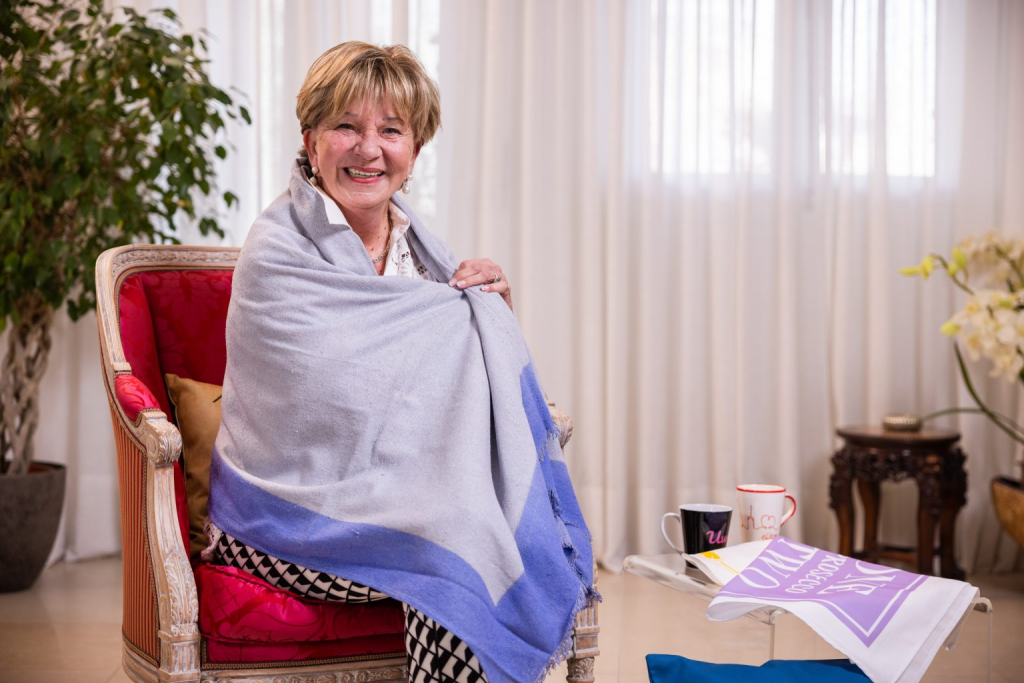 Finally, a dear friend of mine is a total prosecco girl – so I figured this tea towel would make the perfect birthday gift.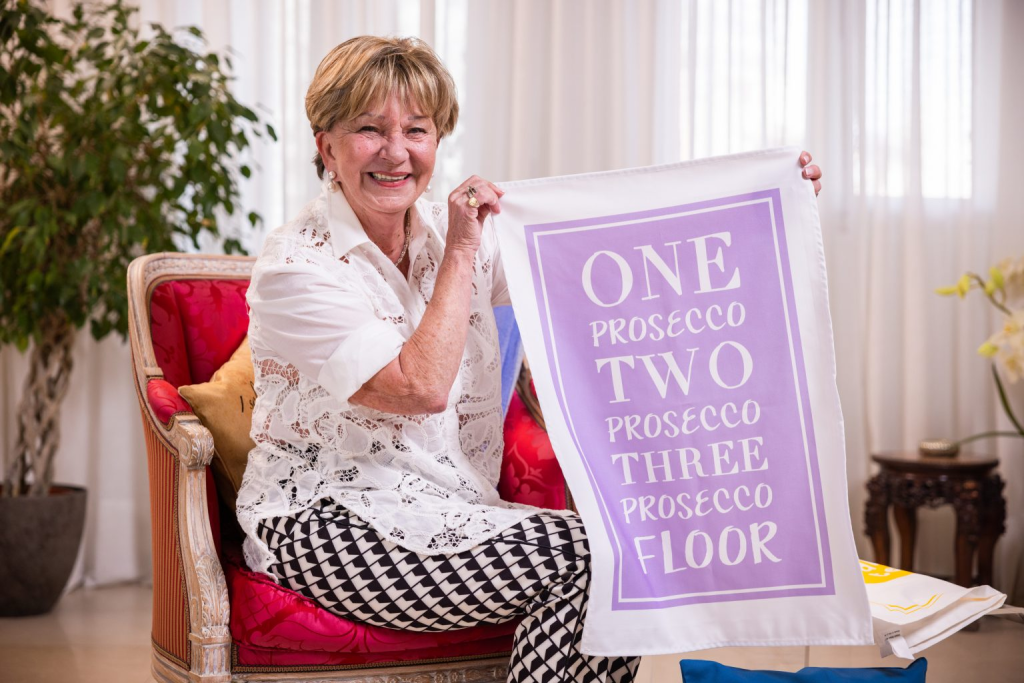 Those sound great, Helga. Now, what was your most surprising selection?
A lot of the items were quite surprising and unusual. That's why I love buying gifts from We Are Not A Shop – there is such a wide selection of unique items that you just don't find anywhere else.
Do you have a favourite section on the website?
Admittedly, there are a few – bear with me. I definitely love the Collector's Corner, but I'm also a fan of the Gifts for Him and Her, sections. It's always convenient to have a bit of direction when you're shopping for a significant other.
I love the Jewellery section, too. I'm always looking out for distinctive pieces and the website has too many options to choose from.
The Gifts for Children section was also good fun. My youngest grandchild will be overjoyed when he sees these dinosaur bookends that I picked out for him.
What do you like about the We Are Not A Shop concept?
For starters, I love to know that my money is going towards a great cause – it makes spending a lot more fun. Plus, it's a very original concept with a brilliant cause behind it – what's not to like?
How would you describe We Are Not A Shop to someone who doesn't know about it?
As an extraordinary concept, with an online store that has been set up to support the restoration of the Valletta skyline. It's also a fantastic place to find gifts for anyone in your life.
Would you recommend We Are Not A Shop to a friend?
Always.